Order of James Fenimore Cooper Books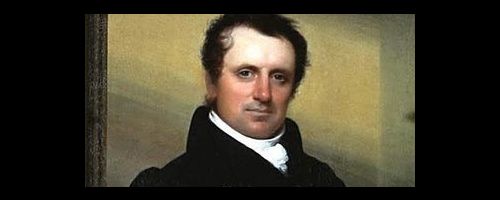 James Fenimore Cooper was a prominent writer in the first part of the 1800s. He made his debut as a novelist with The Spy, but he is best known for writing The Last of the Mohicans which many people regard as his masterpiece and one of the early great novels.
In addition to his work as an author, he also published many pieces of a social and political nature that were designed to counter European prejudices and promoting original American art and culture. Cooper joined the crew of the merchant ship Sterling as a common sailor at the age of 17. His voyages lead him to Britain during their war with France. Their ship was boarded and one of their crew members was impressed into the British Royal Navy. It was this experience that lead to his commitment to helping create an American art independent of Britain. Cooper would go on to join the Navy before eventually leaving and starting his writing career.
Publication Order of The Leatherstocking Tales Books
Chronological Order of The Leatherstocking Tales Books
Publication Order of Standalone Novels
Publication Order of Adventures of Wishbone Books
If You Like James Fenimore Cooper Books, You'll Love…
The Last of the Mohicans is considered to be Fenimore Cooper's best work. The book is set in the area of Lake George, New York and is the story of the transport of the two daughters of Colonel Munro, Alice and Cora, as they head to Fort William Henry. There is a caravan guarding them on their journey that is lead by the frontiersman Natty Bumppo, Major Duncan Heyward, and the Indians Chingachgook and Uncas. A classic book, it has been adapted numerous times for film and television.
The Prairie is the third book in the Leatherstocking Tales series and follows Natty Bumppo, as known as "the trapper" or "the old man." The book is the story of Natty in his final year as he continues to help people in distress on the American frontier.
Order of Books » Authors » Order of James Fenimore Cooper Books