Order of James Hadley Chase Books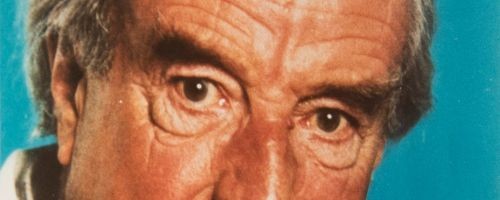 James Hadley Chase (1906-1985) was an English author of mystery, suspense and romance novels. He wrote the Steve Harmas, Frank Terrell and Mark Girland series. Chase was born to a veterinary surgeon and Indian Army colonel who intended him to pursue science. At 18, he had other plans and worked a number of different jobs, such as a children's encyclopedia salesman, a salesman in a bookshop and an executive for a book wholesaler. After that, he turned to writing and embarked on a very prolific career writing novels. Chase enjoyed photography, reading and listening to classical music. He was married to Sylvia Ray for 53 years and had a son.
James Hadley Chase began his career as a novelist in 1939 with the novels The Dead Stay Dumb and No Orchids for Miss Blandish. Below is a list of James Hadley Chase's books in order of when they were first released:
Publication Order of Dave Fenner Books
Publication Order of Vic Malloy Books
Publication Order of Steve Harmas Books
Publication Order of Frank Terrell Books
Publication Order of Mark Girland Books
Publication Order of Helga Rolfe Books
Publication Order of Don Micklem Books
(as Raymond Marshall)
Publication Order of Tom Lepski Books
Publication Order of Standalone Novels
Publication Order of Anthologies
Notes: No Orchids for Miss Blandish was alternately titled The Villain and the Virgin. Twelve C***** and a Woman was also known as The Doll's Bad News. Figure It Out for Yourself was also titled The Marijuana Mob. Lay Her Among the Lilies is also known as Too Dangerous to Be Free. The Dead Stay Dumb was also published as Kiss My Fist!. Not Safe to Be Free was also titled The Case of the Strangled Starlet. Safer Dead was also known as Dead Ringer.
He Won't Need It Now was written as James L. Dochery. More Deadly Than the Male was published under the pen name of Ambrose Grant. Slipstream was edited using his real name of Rene Raymond. The novels Lady, Here's Your Wreath, Just the Way It Is, Blonde's Requiem, Make the Corpse Walk, No Business of Mine, Trusted Like the Fox, The Paw in the Bottle, Mallory, But a Short Time to Live, In a Vain Shadow, Why Pick On Me?, The Wary Transgressor, The Things Men Do, Mission to Venice, The Sucker Punch and Mission to Siena were originally published using the pseudonym of Raymond Marshall. All were later re-published as by James Hadley Chase.
If You Like James Hadley Chase Books, You'll Love…
James Hadley Chase Synopsis: I Would Rather Stay Poor is a standalone novel by James Hadley Chase. Like most bank managers, Dave Calvin had acquired an irresistible charm that he could switch on whenever he felt the necessity. Underneath it he was cold, calculating, brutal – a perfect murderer. For years he had waited – watching an endless stream of money pass through his hands – knowing that a risk was only worth taking if the reward was justified. And a $300,000 payroll was justification enough – even for murder…
Order of Books » Authors »
2 Responses to "Order of James Hadley Chase Books"