Order of James McClure Books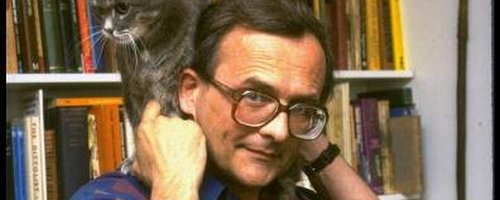 James McClure was a British author and journalist who died in 2006. He was known as a journalist for the Oxford Mail and Oxford Times, the latter of which he later became editor. His first book was the CWA Gold Dagger award winning, The Steam Pig.
After becoming a writer, he moved to doing that full-time and wrote fourteen books. He enjoyed great success doing that, but eventually returned to journalism. His writing of these books made him realize that he missed working in journalism and went back to it, starting at the bottom. He eventually worked himself back up where he once again became editor and led the Oxford Times to winning the Weekly Newspaper of the Year award. He ended up becoming the editor of the Oxford Mail and worked on that for a few years before once against retiring from that career to focus back on writing which he would do until his passing.
Publication Order of Kramer and Zondi Mystery Books
Publication Order of Standalone Novels
Publication Order of Collections
Publication Order of Non-Fiction Books
If You Like James McClure Books, You'll Love…
McClure's debut novel was The Steam Pig. The book introduces us to Lieutenant Kramer and Detective Sergeant Mickey Zondi as they work a case in South Africa. The book takes place in the days of Apartheid and it's interesting to see the tension between the races that existed back then. Those tensions are in the forefront of this book as the detective team is mixed race and they are investigating the murder of a blonde music teacher. She was murdered in a gang-related style killing that doesn't fit with who she is and it's up to the detectives to figure out why.
Another book in this series is called The Caterpillar Cop which sees a twelve-year old boy found strangled to death with multiple stab wounds. There are many theories, but the detectives Zondi and Kramer find out that the boy was a part of a detective club – one where kids are encouraged to spy and snitch. That leads to a whole new case, who was he spying on and what did he know?
Order of Books » Authors » Order of James McClure Books