Order of James White Books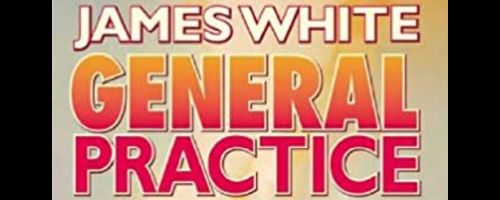 James White was a Northern Irish author who wrote science fiction. He is best known for his series of twelve Sector General novels. The first book in that series was Hospital Station, published in 1962. The last book in the series, Double Contact, was published after his death in 1999.
White became a fan of science fiction at a young age and co-wrote two science fiction fan magazines. He was later encouraged by other fans to begin publishing his own stories. He first had short stories published in 1953 before writing his first novel in 1957. White's writing was unique in that he did not like violence and instead used medical and other emergencies as his sources of dramatic tension. White has been honored posthumously with the James White Award, given for the best short story by a non-professional writer.
Publication Order of Sector General Books
Publication Order of Standalone Novels
Publication Order of New Writings in SF Anthology Books
Publication Order of Stellar Books
Publication Order of Anthologies
If You Like James White Books, You'll Love…
Mind Changer is a popular novel in the Sector General series. The story takes place where human and alien medicine meet: a massive hospital space station on the Galactic Rim. The hospital station has 384 levels with a staff of thousands made up of multiple alien species. The staff has had its share of challenges of the years, but they are about to get their biggest challenge yet when Chief Psychologist, Dr. O'Mara, is promoted to head of the hospital. He's given the job on just a temporary basis to train his own replacement which is hard for all as they can't imagine what they will do without him.
White is also the author of Deadly Litter which focuses on the peculiar problems that a man might face in space. The book is broken into four tales which cover some of the possibilities that a man might face out there, including the pressures, dangers, and courage required.
Order of Books » Authors »