Order of Jane Lindskold Books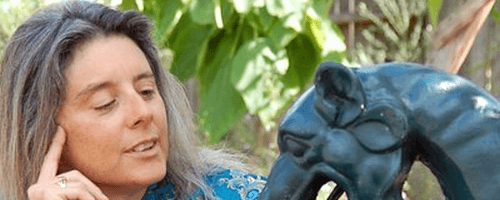 Jane Lindskold is an American author of science fiction and fantasy novels. She is a New York Times bestselling author. She writes the Firekeeper Saga series. Jane has collaborated with David Weber and Roger Zelazny. Zelazny began as a penpal, and ended up becoming her closest friend and mentor. She ended up finishing two of Roger's novels following his death. Originally from Washington D.C., Jane now resides in New Mexico with her husband, Jim.
Jane Lindskold made her debut as a novelist in 1994 with Brother to Dragons, Companion to Owls. Below is a list of Jane Lindskold's books in order of when they were originally published:
Publication Order of Athanor Books
Publication Order of Through Wolf's Eyes / Firekeeper Saga Books
Publication Order of Breaking the Wall Books
Publication Order of Captain Ah-Lee Books
Publication Order of Over Where Books
Publication Order of Star Kingdom Books
(with David Weber)
Publication Order of Artemis Awakening Books
Publication Order of Standalone Novels
Publication Order of Short Story Collections
Publication Order of Non-Fiction Books
Publication Order of Honorverse Books
Chronological Order of Honorverse Books
Publication Order of Worlds of Honor Books
Publication Order of Anthologies
If You Like Jane Lindskold Books, You'll Love…
Jane Lindskold Synopses: Brother to Dragons, Companion to Owls is a standalone novel by Jane Lindskold. Due to cutbacks, Sarah must move out of the asylum in which she was raised – and into a strange new place where the Head Wolf rules the beautiful and the doomed.
But Sarah can never truly fit in, for she possesses wild talents. Walls tell her their secrets. Safes tell her their combinations. And a favorite toy dragon whispers dire warnings about those who would exploit her for their own malevolent needs. There's nowhere Sarah can hide, from her pursuers or from her past…
Marks of Our Brothers by Jane Lindskold is a standalone title. A linguistics expert deciphers a message and learns aliens from a previously unknown world are capable of emotion, but the government is keeping the news from the public and she must save the creatures with sparkling metallic eyes herself.
The Buried Pyramid is a standalone novel by Jane Lindskold. Spirited young Jenny Benet, a recently orphaned American girl who was raised on the Wild West frontier and educated at a Boston finishing school, has travelled to Egypt along with her uncle Neville Hawthorne, a prominent British archaeologist. They're part of a team investigating the legendary Buried Pyramid, the tomb of the pharaoh Neferankhotep – who may also have been Moses the Lawgiver.
But the site has caught the interest of others, too. Another party, led by the opulent and treacherous Lady Audrey Cheshire, is shadowing theirs. Someone who signs himself "The Sphinx" has been sending threatening letters – written only in hieroglyphics. In Egypt, an ancient and shadowy organization seems determined to keep the tomb from being discovered. But mortals may not be the only ones they will have to deal with.
In When the Gods Are Silent by Jane Lindskold, long after the Magic had vanished from the world, Hulhc, a simple farmer, comes across his deceased father's journal of wizardry and, along with a group of brave adventurers, heads out on a dangerous quest to find the missing enchantment in order to save his dying wife.
In Smoke and Mirrors by Jane Lindskold, while keeping her telepathic gifts hidden from her numerous enemies, industrial spy and prostitute Smokey of the planet Arizona senses a deadly nature in a new customer and begins a war of illusion while protecting her young daughter.
Order of Books » Authors » Order of Jane Lindskold Books