Order of Jasmine Cresswell Books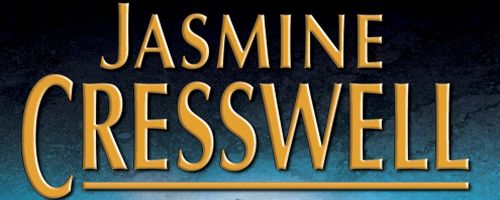 Jasmine Cresswell is an award-winning author. She has written over seventy novels in her career that have been published in multiple languages and distributed in over twenty-five different countries. She is the author of the Raven series and the Unit One series.
Cresswell attended Melbourne University where she earned her bachelor's degree in philosophy and history. She would then go on to Case Western Reserve University where she received her master's degree in archival administration and history. However, that would not be the career path for her as she decided to pursue writing in 1975. Jasmine splits her time between Florida in the winters and North Carolina in the summer. She had four children and is now the grandmother to multiple grandchildren.
Publication Order of Unit One Books
Publication Order of Raven Books
Publication Order of Standalone Novels
Publication Order of Weddings by DeWilde Books
Publication Order of The Deane Trilogy Books
Publication Order of Delta Justice Books
(with Candace Schuler, Judith Arnold, Margaret St. George, Margot Dalton, Kelsey Roberts)
Publication Order of Anthologies
If You Like Jasmine Cresswell Books, You'll Love…
Missing is the first book in the Ravens series. The story sees a man named Ron Raven who was very wealthy and played as the loving father and husband to his families. He kept two households and it was a major secret, but when he disappears his deception is revealed. Now, the two families are left with many questions as Ron himself is missing. Megan wants to save her mother's ranch in Wyoming which was used as collateral on a loan by her father, money that disappeared when he did. The loan is called in by a bank manager who is the brother to Ron's other wife. The two are brought together and head south of the border in search of the money and Ron.
Final Justice is a standalone novel by Cresswell where a man named finds out that he has a nine-year-old daughter after a DNA test. The child's mother was lost and the child has been in the custody of the woman's murderer ever since. The killer now wants Mason to pay for the return of the girl.
Order of Books » Authors » Order of Jasmine Cresswell Books