Order of Jennie Marts Books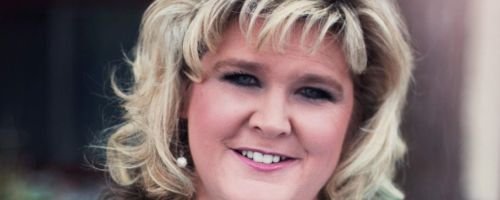 Jennie Marts is an American author who writes books in many different genres, but the stories all come back to romance and humor. Her books have been described as "perfect mix of romance, humor, and steam."
From the western romance Hearts of Montana series, to the romantic cozy mysteries of The Page Turners series, to the small-town romantic comedies in the Lovestruck series; romance is never far from the heart of her story. Marts is married and lives with her husband in Colorado where the couple share two dogs and a parakeet. Marts is very active with her fans on facebook, twitter, and through her website.

Publication Order of Page Turners Books
Publication Order of Hearts of Montana Books
Publication Order of The Bannister Brothers Books
Publication Order of Cotton Creek Books
Publication Order of Cowboys of Creedence Books
Publication Order of Creedence Horse Rescue Books
Publication Order of Standalone Novels
Publication Order of Short Stories/Novellas
Publication Order of Non-Fiction Books
Publication Order of Country and Cowboys Books
If You Like Jennie Marts Books, You'll Love…
Tucked Away is the first book in the Hearts of Montana series. The book sees Charlie Ryan whose husband has just left her and taken all the money with her. She's really hit rock bottom and moves to a farm she inherited from a grandmother she never knew existed in Montana. This is a fresh start and she's ready to start a new life without men. Then comes the local veterinarian Zack. He's busy with his practice and raising his daughter, he's not looking for a woman either. Sometimes these things just happen and despite not wanting anything new, this one might be worth the risk.
Another series by Marts is the Page Turners and the first book in the series is Another Saturday Night and I Ain't Got No Body. The book sees Sunny Vale, a girl not looking for a guy, who has her book club decide to set her up on a series of blind dates. Things get complicated when one of them just might be a murderer. Jake Landon is a mysterious stranger who comes into her life by breaking into her neighbor's house. He's gorgeous with rock hard abs, but he may be a murderer. Is he Mr. Right?
Order of Books » Authors » Order of Jennie Marts Books