Order of Jennifer Finney Boylan Books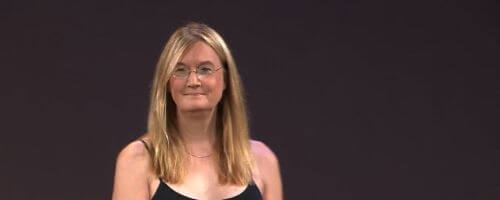 Jennifer Finney Boylan is an American author and transgender activist. They are the author of novels, collections, memoirs, and her own autobiography, She's Not There.
In addition to her work as a writer, Boylan is also a contributing opinion writer at the New York Times. She is an in demand speaker who has spoken at colleges such as Harvard, Yale, Cornell, and Columbia. Boylan is married and the couple has two children. The family splits their time between New York City and Belgrade Lakes, Maine. She was named by Queerty as one of the fifty heroes leading the nation toward equality, acceptance, and dignity for all people.
Publication Order of Falcon Quinn Books
Publication Order of Standalone Novels
Publication Order of Short Stories/Novellas
Publication Order of Non-Fiction Books
Publication Order of Anthologies
If You Like Jennifer Finney Boylan Books, You'll Love…
Mad Honey is a novel about Olivia McAfee who knows what its like to start over. She had to leave her husband and their seemingly perfect life when he revealed a dark side. She got a fresh start in her hometown in New Hampshire at her parent's home. Lily is also familiar with do-overs and is about to partake on one when her mother moves her to New Hampshire for her final year of high school. Their paths cross when Olivia's son Asher falls for Lily and she falls for her too, but Lily isn't sure if she can fully trust her new boyfriend. Then tragedy happens and Lily is found dead with Asher being questioned. Olivia is adamant that her son is innocent, but he might have more of his father in him than she previously imagined.
She's Not There: A Life in Two Genders is one of the seminal works of trans literature. It is the story that helped Jennifer Finney Boylan helped to jumpstart the transgender revolution. It examines the territory that lies between men and women, changing relationships, and the power of family and love. While also asking the question: What does it mean to be a man, or a woman?
Order of Books » Authors » Order of Jennifer Finney Boylan Books