Order of Jessica N. Watkins Books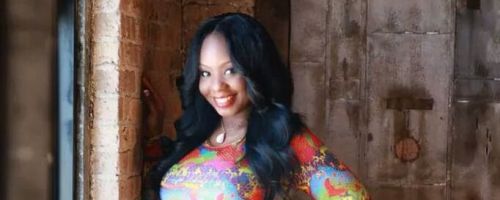 Jessica N. Watkins is an American author of urban chick lit, erotica and contemporary urban fiction novels. She earned her Bachelor of Arts in Psychology and her Master of Applied Professional Studies in Business Administration from DePaul University. She's spent most of her working life in Hospital Administration, but has been wrting since she was 9 years old. By the time she was 28, Jessica's work had matured into steamy, humorous, and realistic tales of women's literature.
Jessica N. Watkins made her debut as a novelist in 2007 with the novel Just. Below is a list of Jessica N. Watkins' books in order of when they were originally released:
Publication Order of Capone & Capri Books
Publication Order of Cause and Cure Is You Books
Publication Order of Epitome Of Femistry Books
Publication Order of Every Love Story Is Beautiful, But Ours Is Hood Books
Publication Order of N.A.S Books
Publication Order of Secrets Of A Side Bitch Books
Publication Order of Snow Books
Publication Order of Thug's Love Books
Publication Order of When The Side N*gga Catch Feelings Books
Publication Order of Standalone Novels
If You Like Jessica N. Watkins Books, You'll Love…
Jessica N. Watkins Synopsis: Secrets of a Side Bitch by Jessica N. Watkins is the first book in the series of the same name. He's stunning with gray eyes, tall, chocolate… and he's worth fighting for. Meet Omari – a gorgeous, hard working, twenty-eight year old man from the Southside of Chicago. No matter how hard he works at his job at UPS, it is never enough to take care of himself and his long-term girlfriend. After continuous pressure from his older cousin, Ching, Omari finally traded in busting his ass for working under Ching hustling three major blocks on the Westside. All is good as Omari juggles work and the drug game. That is, until Ching involves him in the murder of, who ends up being, the governor's nephew. As he dodges homicide detectives, Omari is also trying to dodge getting caught between two loves. He's been committed to Aeysha for seven years, but is falling each day for Simone, an older more established woman who is at his every beck and call. After years of playing the side chick, Simone finally finds love that she thinks is all her own. Just as she settles into loving Omari, she finds out about Aeysha and her desperate mind begins to plot on how to finally win her man. Simone's best friend, Tammy, thinks Simone is crazy as she herself is running from an obsessed ex-boyfriend who is persistent in trying to kill her. Tammy lives in hiding for months as she asks herself this burning question; how can a man love a woman with the same hands that he is willing to kill her with? As the murder investigation leads to arrests, the walls come down on these lovers. Murder, sex, and indictments lead to unforeseen tragedy and unexpected love.
Order of Books » Authors » Order of Jessica N. Watkins Books