Order of Jessie Donovan Books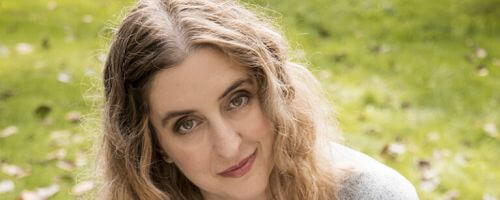 Jessie Donovan is an American author of paranormal romance novels. She is a New York Times and USA Today bestselling author. She writes the Stonefire Dragon series, as well as the Kelderan Runic Warriors, Lochguard Highland Dragons, Tahoe Dragon Mates, and several other series. She writes steamy sex scenes, and because of it, is often accused of being a man. When she's not reading, Jessie enjoys working on her yard and travelling on a budget. She lives near Seattle, Washington.
Jessie Donovan made her debut as a novelist in 2013 with Blaze of Secrets, which began her Asylums of Magical Threats series. Below is a list of Jessie Donovan's books in order of when they were first published:
Publication Order of Stonefire Dragons Books
Publication Order of Stonefire Dragons Universe Books
Publication Order of Stonefire Dragons Short Stories/Novellas
Publication Order of Asylums for Magical Threats Books
Publication Order of Cascade Shifters Books
Publication Order of Dark Lords of London Books
Publication Order of Dragon Clan Gatherings Books
Publication Order of Kelderan Runic Warriors Books
Publication Order of Lochguard Highland Dragons Books
Publication Order of Love in Scotland Books
Publication Order of Seducing the Dragon Books
Publication Order of Tahoe Dragon Mates Books
If You Like Jessie Donovan Books, You'll Love…
Jessie Donovan Synopses: Sacrificed to the Dragon is the first book in the Stonefire Dragons series by Jessie Donovan. In exchange for a vial of dragon's blood to save her brother's life, Melanie Hall offers herself up as a sacrifice to one of the British dragon-shifter clans. Being a sacrifice means signing a contract to live with the dragon-shifters for six months for the purposes of conceiving an offspring. Her assigned dragonman, however, is anything but easy. He's tall, broody, and alpha to the core. There's only one problem – he holds an intense hatred for humans. Due to human dragon hunters killing his mother, Tristan MacLeod despises humans. Unfortunately, his clan is in desperate need of offspring to repopulate their numbers and it's his turn to service a human female. Despite his plans to have sex with her and be done with it all, his inner dragon has other ideas. The curvy human female tempts his inner beast like no other.
Blaze of Secrets by Jessie Donovan is the first Asylums of Magical Threats series. Kiarra Melini overhears the dangerous secrets of her blood and decides that if Feiru elemental magic is to survive, she must perish. However, before she can execute the plan, a strange yet determined man shows up in her cell, throws her over his shoulder, and carries her right out of the prison for elemental magic users.
Jaxton Ward is ordered by his superiors to train the stubborn elemental fire user he rescued. There's only one problem – she claims her magic is gone and he has no idea how to train a woman who has been locked up for a decade and a half. He's determined to keep his relationship professional, but as the danger amps up and they're forced to go on the run, he starts to fall for the newly confident woman who ignites his temper like no other.
Kiarra's final secret is the key to them staying alive, but can they outrun the prison enforcers long enough for her to embrace her unique magical talents and finally learn to love again?
Convincing the Cougar is a Cascade Shifters prequel novella by Jessie Donovan. Kian Murray is a cougar-shifter clan leader with a problem – he has a limp. Despite earning the injury protecting a group of cubs, he feels helpless. His clan and mate deserve someone hearty and whole, and he's nothing more than a liability. The best thing he can do is give up his clan and his mate and make a fresh start.
Trinity Perez-Murray refuses to watch her mate give up his clan because of a minor limp. After four months of trying and failing to bring him back from the edge, she only has one card left to play – she's going to seduce her mate. But just as her charms start to pay off, she and Kian are attacked by a group of unusual shifters.
Now it's up to Kian to help defend against the intruders. But in the heat of the moment, will his alpha instincts return and release the warrior inside?
Order of Books » Authors » Order of Jessie Donovan Books