Order of Johanna Lindsey Books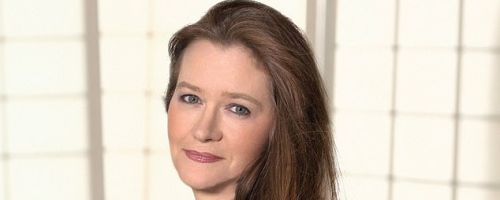 Johanna Lindsey (1952-2019) was an American novelist of historical romance. She was the daughter of a U.S. Army soldier that was stationed in Germany, where she was born (although as an army brat, she wouldn't stay long and moved around frequently). While still in school, Johanna married young and became a housewife. The spare time gave Johanna the opportunity to write her first novel, Captive Bride, on a whim. Her novels have been set during the Middle Ages, the Regency, the Old West and the Viking era. Her female characters are feisty and strong-willed heroines, whereas her male characters are self-reliant, powerful and sexual alpha males. Now a prolific author, she is best known for her Malory Family series, which is set during the Regency era.
Johanna Lindsey made her debut as a published author with Captive Bride, which was published in 1977. She has sold over 60 million copies of her novels and her books have been translated into 12 languages. Below is a list of Johanna Lindsey's books in order of when they were first published:
Publication Order of Viking Haardrad Family Books
Publication Order of Glorious Angel Books
Publication Order of Wyoming Books
Publication Order of Malory-Anderson Family Books
Publication Order of Straton Family Books
Publication Order of Shefford's Knights Books
Publication Order of Ly-San-Ter Family Books
Publication Order of Cardinia's Royalty Books
Publication Order of Sherring Cross Books
Publication Order of Reid Family Books
Publication Order of Callahan-Warren Books
Publication Order of Standalone Novels
If You Like Johanna Lindsey Books, You'll Love…
Johanna Lindsey Synopses: Captive Bride is Johanna Lindsey's debut novel. Christina Wakefield is brought to the Arabian desert by its allure, where she happens upon Sheik Abu, whom she knew in England as Philip Caxton. Christina had once rejected Philip's proposal for marriage, but now she is his slave. Now she yearns for freedom, yet is beginning to fall victim to her heart's desires.
In Lindsey's novel Home for the Holidays, it's Christmas and Larissa Ascot is not having a merry one. Her father is in the Colonies – his return home, long overdue. With her family bankrupt, a baron who had once sworn vengeance upon the Ascots is willing to be a benefactor, but has more on his mind than just the holiday spirit.
Until Forever is the story of a sword that now belongs to Professor Roseleen White. Suddenly, a strong, handsome Viking warrior named Thorn stands before her. His only duty is to satisfy her every need. However, the only way Roseleen can free Thorn from the chains of immortality is to never see him again. Will she spend the rest of her life with her Viking or will she let him free?
Shop Worldwide: Amazon.com | Amazon.co.uk | Amazon.ca
Order of Books » Authors »