Order of John J. Gobbell Books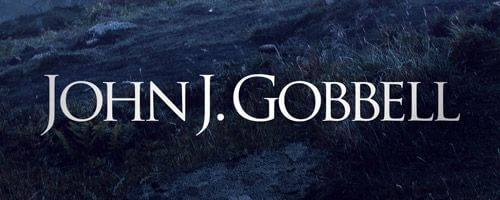 John J. Gobbell is an American author and former member of the U.S. Navy. He is best known as the writer of Todd Ingram series of books which began in 2019 with the release of The Last Lieutenant.
Gobbell joined the Navy after he graduated from the University of Southern California. He saw active duty and fought the battle of Yankee Station when they formed a protective destroyer screen around the carrier USS Hancock in the South China Sea. After his naval career, he worked as an executive recruit. In his free time, he sails in Southern California yacht racing regattas.
Publication Order of Todd Ingram Books
| | | |
| --- | --- | --- |
| The Last Lieutenant | (1995) | |
| A Code For Tomorrow | (1999) | |
| When Duty Whispers Low | (2002) | |
| The Neptune Strategy | (2004) | |
| Edge of Valor | (2014) | |
| Dead Man Launch | (2017) | |
| Somewhere in the South Pacific | (2022) | |
Publication Order of Standalone Novels
If You Like John J. Gobbell Books, You'll Love…
The Last Lieutenant is the first book in the Todd Ingram series. The story takes place in 1942 after the Bataan has fallen to the Japanese and the Philippines seem to the next to go down. A general has surrendered the last American outpost in the West Pacific, but Ingram refuses to give up the fight. He takes to sea under darkness and leads his ten man crew to slip through the Japanese naval blockades and travel to Australia where they look to stop a Nazy spy. It is a near impossible mission with no reinforcements or no rescue if they fail.
The second book in the series is A Code for Tomorrow. After the events of the first book, Ingram is promoted to the destroyer, USS Howell. The new assignment will put him into two epic naval engagements: the Battle of Cape Esperance and the Battle of the Santa Cruz Islands. This will be just the beginning of his fight against the Japanese as he finds out that his lost love has joined the Philippine resistance and sets out to try and find her while dealing with an enemy spy in the ranks.
Order of Books » Authors » Order of John J. Gobbell Books