Order of Stephen Hunter Books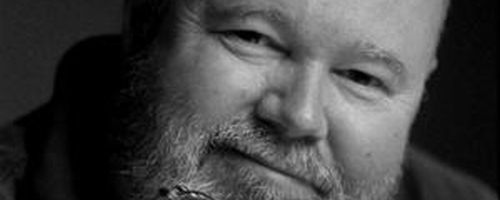 Pulitzer Prize winner Stephen Hunter is famous for his novels featuring both Bob Lee Swagger and Earl Swagger, and the apparent new hero Ray Cruz. One of Hunter's books, Point of Impact, was made into the movie "Shooter".
Below is the order of all of Stephen Hunter's novels:
Publication Order of Bob Lee Swagger Books
Publication Order of Earl Swagger Books
Chronological Order of Earl Swagger Books
Publication Order of Ray Cruz Books
Publication Order of Standalone Novels
Publication Order of Short Stories/Novellas
Publication Order of Non-Fiction Books
Publication Order of Mysterious Profiles Books
Publication Order of Bibliomysteries Books
Chronological Order of Bibliomysteries Books
Note: The Spanish Gambit was also published as Tapestry of Spies.
If You Like Stephen Hunter Books, You'll Love…
Stephen Hunter Synopses: The Master Sniper by Stephen Hunter is a standalone title. In the spring of 1945, he has calmly killed hundreds of enemy soldiers in a single battle and thousands of innocent civilians in a single day with a sniper rifle, waiting patiently for the barrel to cool before resuming his craft. In addition, the master sniper Repp is about to complete his final mission, despite the fact that Germany's enemies have taken over the city and a tired, disorganized group of British and American agents is attempting to prevent him. Because this is the one job that Repp can't do wrong. He possesses the most potent weapon at this point. He will then commit the ultimate crime with it…
The Second Saladin is a standalone novel by author Stephen Hunter. Paul Chardy and Ulu Beg fought side by side in the Middle Eastern sands tossed by the wind: One was a high-powered, charismatic covert CIA warrior, and the other was a ferocious freedom fighter. Beg was betrayed when Chardy fell into the enemy's hands. The two men will soon meet again.
In an effort to avenge his people's betrayal and assassinate a prominent American politician, Beg has crossed the Mexican border in a hail of bullets. Chardy is wanted by the CIA to stop the hit. Chardy is trying to keep Beg alive.
A failed mission, a tragic past, and a woman who knew the two men during the war are all intertwined between them. A web of lies and violence that dates back to the Cold War surrounds both men. A terrible truth, on the other hand, begins to surface as Beg approaches to kill Chardy and breaks free from his handlers: Someone wants the deaths of both men somewhere.
The Day Before Midnight is a standalone novel by Stephen Hunter. Welder Jack Hummel is taken from his suburban Maryland home and taken to the South Mountain MX missile site, a top-secret nuclear complex that has been taken over by paramilitary terrorists. This is the beginning of the countdown.
A half-ton titanium block stands in the way of the commandos' Uzis and the launch button. They want Jack Hummel to break through it so they can unleash a devastatingly brilliant plot that puts the world in danger of disaster.
While Jack Hummel's torch burns closer and closer to the launch key, a veteran of the Delta Force and a think-tank defense expert must now enter South Mountain by defeating their own super-security systems and a darkly clever enemy leader. as the time approaches midnight and Armageddon.
Order of Books » Authors » Order of Stephen Hunter Books
6 Responses to "Order of Stephen Hunter Books"