Order of John Legg Books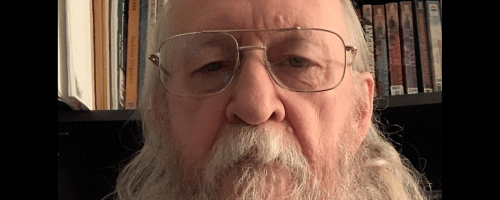 John Legg is an American author of western novels. He writes the Arizona Territory, Rocky Mountain Lawmen, and several other series. John is a veteran of the U.S. Air Force. He earned his BA from William Paterson College and his MSJ from the Medill School of Journalism at Northwestern University. He went on to a career as a newspaper copy editor. John has two adult children and two grandsons.
John Legg made his debut as a novelist in 1988 with Guns of Apache Springs. Below is a list of John Legg's books in order of when they were originally released:
Publication Order of Arizona Territory Books
Chronological Order of Arizona Territory Books
Publication Order of Blood Trail Books
Publication Order of Buckskin Books
Publication Order of Colorado Territory Books
Publication Order of Forts of Freedom Books
Publication Order of Mountain Country Books
Publication Order of Mountain Times Books
Publication Order of The Rocky Mountain Lawmen Books
Publication Order of Standalone Novels
Publication Order of Short Stories/Novellas
If You Like John Legg Books, You'll Love…
John Legg Synopses: In Trouble in Tall Pine by John Legg (book 1 of the Arizona Territory series), Jake Hunter heads west after being chased out of town by a frightened sheriff and his shrewd wife. However, Hunter loses control of his wagon on a rocky trail in Arizona Territory and falls down a mountainside. He wakes up in an unfamiliar location. The beautiful Xiang Li-Sung then explains that her father took him out of the canyon and cared for him until he recovered. Hunter settles in with the Chinese in their sliver of Tall Pine, gratefully. Due to Hunter's close ties to the Chinese, the white residents of the town view the Chinese with contempt and harbor a strong dislike for him. However, with the assistance of a helpful bartender, he gradually wins over most of them. However, there will always be individuals who resist and bear the consequences.
Buckskin County War is the first book in the Colorado Territory series by John Legg. Brodie Pike was aware that he shouldn't participate. It would end badly, as it seemed to do all the time, but he couldn't watch four gunmen attack a working rancher. The man he had assisted is found beaten to death the following day. He refuses to assist the small ranchers who are aware that the Buckskin County Cattlemen's Association will soon be coming for their land, even though he is aware that he is to blame for Dunn's death.
He reads months later that the association has begun a terror campaign against the small ranchers. He decides against all odds to join them, risking his life in the bloody, violent Buckskin County war, where death is always just one bullet away, and facing the association's horde of hired guns.
Sheriff's Blood by John Legg is the first book in the Rocky Mountain Lawmen series. Bear, a 200-pound mastiff, and Jonas Culpepper, the tough sheriff of San Juan County in Colorado, patrol the vast, empty land. Everyone on the right side of the law respects him because of his dedication. However, he is a ruthless adversary of those who cross him or those whom he has sworn to protect. Therefore, it is Culpepper's responsibility to track down Mack Ellsworth and his gang and bring them to justice when they rob the Durango-Silverton train. However, the fact that his adversaries include men from both sides of the law makes his job even more perilous. And when Culpepper's wife is taken from him, one angry lawman brings hell to San Juan County.
Order of Books » Authors » Order of John Legg Books