Order of John McMahon Books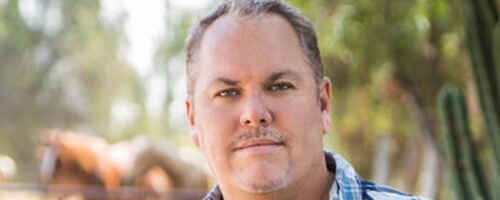 John McMahon is an American author who is known for creating the P.T. Marsh series of books. He started that series with The Good Detective and then followed it up with The Evil Men Do.
McMahon studied Creative Writing in college at the University of Arizona. After graduation, he would take a job in the advertising industry as a creative director. During his advertising career, he won a Gold Clio for Fiat and he also wrote a Super Bowl spot for Alfa Romeo. McMahon stays in Los Angeles where he writes and lives with his family.
Publication Order of Detective P. T. Marsh Books
If You Like John McMahon Books, You'll Love…
The first book in his series, The Good Detective, introduces us to Detective P.T. Marsh. He was a rising star on the police force until the day his wife and young son died in an accident. That broke him and he lost the ability to see the line between smart moves and disastrous decisions since that night. P.T. makes one bad decision when he agrees to help out an abused woman by confronting her boyfriend. He ends up beating the guy up, but the next morning he is called back to the house as the man has been murdered. Did he do it? He doesn't thinks so, but he's not sure. Then the dead body of a black teenager is found in a field with a rope around his neck and P.T. is the top suspect for this one as well. He'll need to get his stuff together to figure out what happened here and clear his name.
McMahon followed that book up with The Evil Men Do. This one sees Marsh on the case of a dead real estate baron. The man was very wealthy and had many enemies in this small town, but Marsh's investigation finds that this was not an isolated case but instead apart of something much bigger.
Order of Books » Authors » Order of John McMahon Books