Order of John Straley Books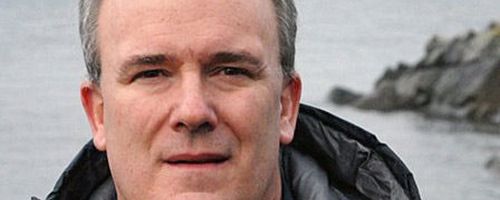 John Straley is an American author of crime fiction novels, in addition to being a poet. He writes the Cecil Younger series. John grew up in Washington State, and went to high school in New York City. He attended Grinnell College before moving onto the University of Washington for his writing degree. He moved to Alaska in 1977. Aside from his writing, John has worked as a secretary, horseshoer, wilderness guide, trail crew foreman, millworker, machinist and private investigator.
John Straley made his debut as a published novelist in 1992 with the novel The Woman Who Married a Bear. Below is a list of John Straley's books in order of when they were first released:
Publication Order of Cecil Younger Books
Publication Order of Cold Storage Books
Publication Order of Collections
Publication Order of Anthologies
If You Like John Straley Books, You'll Love…
John Straley Synopses: The Big Both Ways is a standalone novel by John Straley. Rattled by the gruesome accidental death of a co-worker, Slip Wilson quits his job at a logging camp, and decides to start anew in Seattle. But along the way, he rescues a woman and her young niece from their car in the ditch, and his life takes a hard turn. The woman, Ellie Hobbes, is an anarchist with big dreams. But first, she has to take care of that pesky dead body in the trunk of her car…
The novel Cold Storage, Alaska by John Straley gets its title from a remote fishing outpost where salmonberries sparkle in the morning frost and where you just might catch a King Salmon if you're patient. Settled in 1935 by Norse fishermen who liked to skinny dip in its natural hot springs, the town enjoyed prosperity at the height of the frozen fish boom. But now the cold storage plant is all but abandoned and the town is withering. Clive "The Milkman" McCahon returns to his tiny Alaska hometown after a seven-year jail stint for dealing cocaine. He has a lot to make up to his younger brother, Miles, who has dutifully been taking care of their ailing mother. But Clive doesn't realize the trouble he's bringing home. His vengeful old business partner is hot on his heels, a stick-in-the-mud State Trooper is dying to bust Clive for narcotics, and, to complicate everything, Clive might be going insane – lately, he's been hearing animals talking to him. Will his arrival in Cold Storage be a breath of fresh air for the sleepy, depopulated town? Or will Clive's arrival change the place completely?
Order of Books » Authors » Order of John Straley Books