Order of John Twelve Hawks Books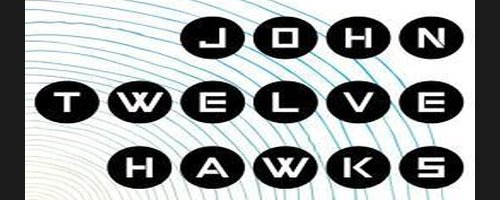 John Twelve Hawks is an American author, but that is not his real name. He uses that as his pen name in order to protect his own privacy and considers it his way to show taht we don't have to accept the unauthorized tracking and monitoring of our lives. He is best known as the author of the Fourth Realm Trilogy.
Despite his desire for privacy, John Twelve Hawks does provide some details and photos from his life on his website. He spends his time between New York City, Berlin and rural Ireland, and is a Buddhist who has meditated for most of his life. He maintains that he is not a famous person writing under an alias and he has never owned a television.
Publication Order of Fourth Realm Books
Publication Order of Standalone Novels
Publication Order of Non-Fiction Books
| | | |
| --- | --- | --- |
| Against Authority | (2014) | |
| Battling the Big Lie: How Fox, Facebook, and the MAGA Media Are Destroying America | (2022) | |
If You Like John Twelve Hawks Books, You'll Love…
The Traveler was Hawks' first novel and the first book in the Fourth Realm Trilogy. The book introduces us to a crazy world where Big Brother is watching in even more terrifying ways. In London, young Maya is being trained to fight by her father and uses the latest tech to avoid detection when walking past thousands of cameras. In New York, a shadow organization uses GPS to hunt and kill their victims. In Los Angeles, Gabriel does his best to live off the grid – away from it all without credit cards and government IDs. This world is frighteningly like our own and Maya and Gabriel may be the only ones who can stand up to it.
One of the most popular books by John Twelve Hawks is Spark. This book sees Jacob Underwood getting into a catastrophic motorcycle crash and when he wakes up, he believes that he is already dead. This makes Jacob really good at is job as an assassin because it removes all the guilt, fear, dishonor, and moral conflict that one normally feels in this job. Jacob's latest job takes him after a fellow DBG company employee who is said to have taken vast amounts of money and valuable information with her. Jacob's chase will lead him around the globe and far beyond his understanding.
Order of Books » Authors » Order of John Twelve Hawks Books