Order of Jonathan Moore Books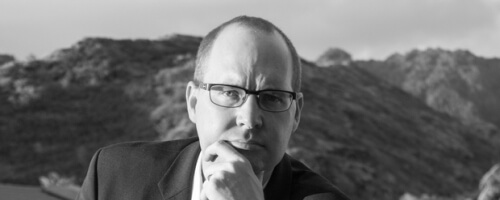 Jonathan Moore is an American author best known for writing books like Close Reach, The Poison Artist, and Blood Relations. That last book, Blood Relations, was nominated for an Edgar Award.
Moore currently lives in Hawaii with his wife and children. He also works as an attorney when he's not writing his latest novel. Prior to working as an attoryney, Moore had plenty of different jobs including working as an investigator for a criminal defense attorney, a whitewater raft guide on the Rio Grande, a counselor at a Texas wilderness camp for juvenile delinquents, and an English teacher. He attended and complete law school in New Orleans.
Publication Order of Jonathan Moore Standalone Novels
| | | |
| --- | --- | --- |
| Redheads | (2013) | |
| Close Reach | (2013) | |
| The Poison Artist | (2016) | |
| The Dark Room | (2017) | |
| The Night Market | (2018) | |
| Blood Relations | (2019) | |
If You Like Jonathan Moore Books, You'll Love…
Close Reach is Moore's terrifying novel on the high seas. The book sees a troubled married couple sailing into Antarctic waters. They are worried about their marriage as well as ice, but they were not expecting to hear a distress message across the VHF frequency. The message comes from a British girl who is screaming "it's coming!" Kelly looks at the radar and sees a target on the screen, a ship coming for them. The ship is crewed for pirates and they are coming for them next.
Blood Relations sees PI Lee Crowe on the case of Claire Gravesend. She's been found dead in the most dangerous neighborhood in San Francisco and her mother is one of the richest people in California. The coroner says that she killed herself, but her mother doesn't believe it and puts Crowe on the case. He has his own issue right now, but this case is a welcome distraction. The search to finding out who Claire was leads him some strange places, from Boston to San Francisco, and he ends up with far more questions than answers as he digs deeper into the case.
Order of Books » Authors »
One Response to "Order of Jonathan Moore Books"