Order of Nick Petrie Books / Nicholas Petrie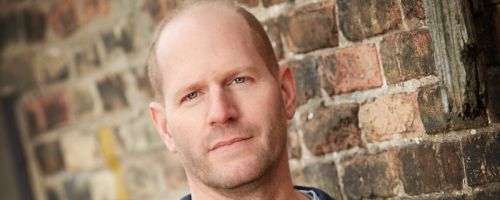 Nicholas Petrie is an author who burst onto the scene with his first novel, The Drifter. The novel won multiple awards including the 2016 Barry Award for Best First Novel as well as an award for Best Thriller.
Petried studied fiction at the University of Washington where he received his MFA. He also went to undergraduate school at the University of Michigan where he won a Hopwood Award for short fiction. After graduating, Petrie moved to Milwaukee where he worked as a carpenter and home inspector before having his breakthrough with The Drifter.
Publication Order of Peter Ash Books
| | | |
| --- | --- | --- |
| The Drifter | (2016) | |
| Burning Bright | (2017) | |
| Light It Up | (2018) | |
| Tear It Down | (2019) | |
| The Wild One | (2020) | |
| The Breaker | (2021) | |
| The Runaway | (2022) | |
| The Heavy Lift | (2023) | |
If You Like Nicholas Petrie Books, You'll Love…
The Drifter is his first book and it introduces to the lead character, Lieutenant Peter Ash. In this book, Ash is a drifter wondering through the world, but that's just what he looks like on the outside. In reality, he's a Marine combat hero suffering from PTSD. He has some serious skills that have drawn him comparisons to Jack Reacher. When a friend of his from his Marine days dies from an apparent suicide, he re-enters society to help his friend's wife out. What he finds will change everything and get him involved in something much larger than he had any intention of finding.
The second book in the series, Burning Bright, finds Ash once again looking to escape from society. In this book, he heads to the redwoods of Northern California in hope of some solitude. When he finds himself in a fight with a bear, even his combat skills are not enough to counter it, and he's forced to flee. Here in the seemingly quiet, lonely wilderness he ends up finding someone who is trying to hide… and the people who are looking for her. Once again, Ash is pulled from society and right into another scenario where people need his help.
Order of Books » Authors » Order of Nick Petrie Books / Nicholas Petrie
One Response to "Order of Nick Petrie Books / Nicholas Petrie"