Order of Judy Leigh Books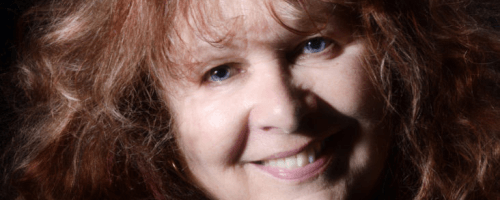 Judy Leigh is a British author. She is a USA Today bestselling author. Judy writes about older characters who go on adventures and cause mischief – getting a chance to enjoy life in their senior years. Prior to becoming an author, Judy taught theatre in various parts of the UK as well as China. When she isn't writing, Judy enjoys spending time at the beach, on the moors, walking, practicing yoga, and travelling in her camper. She also writes historical fantasy as Elena Collins.
Judy Leigh made her debut as an author in 2018 with A Grand Old Time. Below is a list of Judy Leigh's books in order of when they were first released:
Publication Order of Standalone Novels
| | | |
| --- | --- | --- |
| A Grand Old Time | (2018) | |
| The Age of Misadventure | (2018) | |
| Five French Hens | (2019) | |
| The Old Girls' Network | (2020) | |
| Heading Over the Hill | (2020) | |
| Chasing the Sun | (2021) | |
| Lil's Bus Trip | (2021) | |
| The Golden Girls' Getaway | (2021) | |
| A Year of Mr Maybes | (2022) | |
| The Witch's Tree | (2022) | |
| The Highland Hens | (2022) | |
| The Golden Oldies' Book Club | (2022) | |
If You Like Judy Leigh Books, You'll Love…
Judy Leigh Synopses: A Grand Old Time is the debut novel of author Judy Leigh. Evie Gallagher is having second thoughts about her hasty move into a care home. She may be seventy-five and recently widowed, but she still has a pulse. And so, one morning, Evie walks out of Sheldon Lodge and sets off on a Great Adventure across Europe.
But not everyone thinks Great Adventures are appropriate for women of Evie's age, least of all her son Brendan and his wife Maura, who follow a trail of puzzling text messages to bring her home.
When they finally catch up with her, there are surprises in store for them… because while Brendan may have given up on life and love, Evie certainly has not.
The Age of Misadventure is a standalone title by Judy Leigh. Georgie Turner's only need is to keep her family together. But with her daughter growing up fast, her sister married to a man Georgie despises, and their aging aunt getting more and more outrageous, nothing is easy.
So when her brother-in-law makes his biggest mistake yet, Georgie sees the chance to reunite the ladies in her life. And after a little persuasion, three generations of Turner women head off on a different sort of road trip. Georgie's confident that some sun, sea and a bottle or two of prosecco will make this an adventure they'll never forget. What could possibly go wrong?
Five French Hens by Judy Leigh is a standalone novel. When 73-year-old Jen announces that she is going to marry Eddie, a man she met a few months ago on a beach on Boxing Day, her four best friends from aqua aerobics are taken aback.
The wedding plans are made and, when the groom decides to have a stag trip to Las Vegas, the ladies arrange a hen party to beat all others – a week in the city of love, Paris.
From misadventures at the Louvre, outrageous Parisian cabarets, to drinking champagne with a dashing millionaire at the casino, Paris lives up to all their hopes and dreams. But a week can change a lot of things, and the women that come home have very different dreams from the ones who got on the plane mere days ago.
Order of Books » Authors » Order of Judy Leigh Books