Order of Julian May Books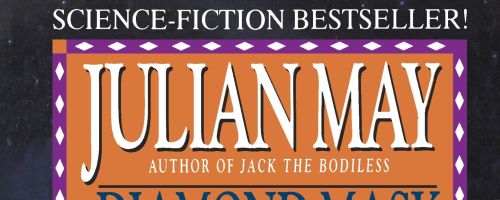 Julian May (1931-2017) was an American author of science fiction, fantasy and horror novels, children's books, and non-fiction books. Her series include the Saga of Pliocene Exile and the Galactic Milieu series. Julian published a fanzine when she was a teenager. She then went on to sell a short story to Astounding Science Fiction. She would later move away from science fiction in order to write children's, YA and non-fiction books, until she came up with the idea for her Galactic Milieu series.
Julian May made her debut as a published author in 1961 with the non-fiction book Robots and Thinking Machines. Below is a list of Julian May's books in order of when they were first released:
Publication Order of Pliocene Exiles Books
Publication Order of Galactic Milieu Books
Publication Order of Trillium Books
Publication Order of Rampart World Books
Publication Order of Boreal Moon Books
Publication Order of Standalone Novels
Publication Order of Short Story Collections
Publication Order of Non-Fiction Books
Notes: The Gazeteer of the Hyborian World of Conan was written as Lee N. Falconer. The books Frankenstein, Frankenstein Meets Wolfman, Creature from the Black Lagoon, The Blob, The Deadly Mantis, It Came from Outer Space, and The Mummy were written under the pen name Ian Thorne. Black Trillium and Golden Trillium were written with Marion Zimmer Bradley and Andre Norton.
If You Like Julian May Books, You'll Love…
Julian May Synopsis: The Many-Colored Land is the first novel in the Pliocene Exile series. When a one-way time tunnel to Earth's distant past, specifically six million B.C., was discovered by the people on the Galactic Milieu, every misfit for light-years around hurried to pass through it. Each sought his own brand of happiness. But none could have guessed what awaited them. Not even in a million years…
Order of Books » Authors » Order of Julian May Books