Order of K.J. Charles Books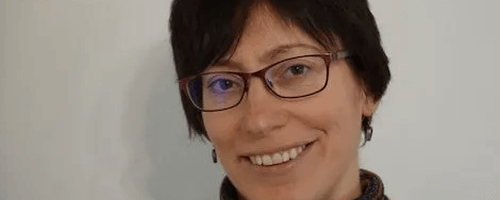 K.J. Charles is a British author of gay historical romance novels. She writes the A Charm of Magpies series, Society of Gentlemen series, and several others. K.J. had a career in publishing for twenty years prior to becoming a novelist. She lives next to a park in London, England with her husband, two teens, and a cat that cannot be trusted.
K.J. Charles made her debut as a novelist in 2013 with The Magpie Lord, beginning her Charm of Magpies series. Below is a list of K.J. Charles' books in order of when they were originally published:
Publication Order of Charm of Magpies Books
Publication Order of The Doomsday Books
Publication Order of Gentle Art World Books
Publication Order of Green Men Books
Publication Order of Lilywhite Boys Books
Publication Order of The Secret Casebook of Simon Feximal Books
Publication Order of Sins of the Cities Books
Publication Order of Society of Gentlemen Books
Publication Order of The Will Darling Adventures Books
Publication Order of Standalone Novels
Publication Order of Short Stories/Novellas
Publication Order of Anthologies
If You Like K.J. Charles Books, You'll Love…
Cat Sebastian
Alexis Hall
K.J. Charles Synopses: The Magpie Lord by K.J. Charles is the first book in the A Charm of Magpies series. After spending twenty years in exile in China, Lucien Vaudrey has no intention of returning to England. However, the unexpected deaths of his father and brother thrust him into the role of Lord Crane, inheriting not only an earldom but also the family's enemies. Desperate for magical assistance, Lucien seeks the help of magician Stephen Day, despite their tumultuous history. Stephen harbors deep resentment towards the Crane family, but he is duty-bound to confront supernatural threats.
As they work together, Stephen discovers that Lucien is unlike any aristocrat he has encountered before. The earl's tattoos, attitude, and undeniable attraction unsettle him. Despite the dangerous circumstances, Stephen finds himself falling for Lucien at the worst possible time. However, their growing connection is not their only obstacle. Dark plots surround them, threatening their lives, and an aura of evil permeates Lucien's ancestral home. If Stephen cannot navigate through the web of intrigue, both of them will face deadly consequences.
The Secret Lives of County Gentlemen is the first book in the Doomsday series from novelist K.J. Charles. Left abandoned by his father and accustomed to disappointment, Gareth Inglis grew up longing for a meaningful connection. When he falls head over heels for a charming stranger, he believes he has finally found it, only to have everything unravel. But when Gareth's father passes away, his life takes an unexpected turn. Suddenly, he becomes Sir Gareth, inheriting a grand house in the desolate and treacherous Romney Marsh, along with a family he never knew existed.
The Marsh is a world unto itself—a mysterious and desolate place known for its ruthless gangs of smugglers. And among them, Gareth recognizes a dangerous face from his past.
Joss Doomsday has been leading the Doomsday smuggling clan since he was a young boy. When he learns that the new baronet, and his former lover, intends to testify against Joss's sister, he takes swift action to prevent it. Their reunion is far from joyous, yet once the dust settles, neither Joss nor Gareth can resist the pull they still feel for one another. All they want is a chance to be together. However, the bleak and unforgiving Marsh conceals deadly secrets. As Gareth finds himself threatened from all sides, he must learn to trust not only his heart but also the man who was once his lover and is now his unlikely ally. Their lives depend on it.
In this tale of forbidden love, Gareth, the gentleman, and Joss, the smuggler, must navigate treacherous waters, not only to protect their newfound connection but also to survive the dangers lurking in the shadows of the Romney Marsh.
The Gentle Art of Fortune Hunting is a standalone novel by author K.J. Charles. In the glamorous world of high society, Robin Loxleigh and his sister Marianne are the talk of the town. Their impeccable looks and charming personalities captivate everyone they meet. However, beneath their attractive façade, lies a hidden truth.
When Robin sets his sights on the heiress niece of Sir John Hartlebury, he is met with skepticism and distrust. Sir John sees through Robin's charm and believes him to be a liar and a fortune hunter. Determined to protect his niece from any harm, Sir John is prepared to do whatever it takes to expose Robin's true intentions.
Just as Sir John thinks he has the upper hand, unexpected events take place, altering the course of their lives. As the initially grumpy baronet and the smooth-talking fortune hunter begin to understand each other better, they find themselves developing unexpected feelings, emotions that go beyond their initial assumptions.
But Robin's past is filled with deceit and betrayal. He has cheated and let others down for personal gain. Can a professional rogue like Robin truly deserve an honest and happy ending? As their connection deepens, both Robin and Sir John must confront their pasts and decide if love can triumph over a lifetime of mistakes and questionable choices. Only then can they hope to find a genuine happily ever after.
Order of Books » Authors »