Order of Kate (K.C.) Bateman Books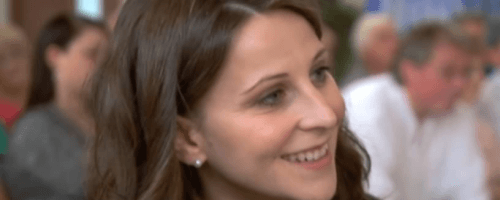 Kate Bateman is an author of historical romance novels. She writes the Secrets and Spies series. Kate's books feature intelligent heroines, wickedly inappropriate banter, and heroes that readers love. Her Renaissance novel, The Devil to Pay, was a Romance Writer's of America 2019 RITA Finalist, and A Counterfeit Heart won the 2018 Book Buyer's Best contest for Best Historical Romance. Kate is also a fine art appraiser and an on-screen antiques expert for several TV shows in the UK. She splits her time between Illinois and England, despite the demands of her family, which includes her husband and three children.
Kate Bateman made her debut as a novelist in 2016 with To Steal a Heart. Below is a list of Kate Bateman's books in order of when they were originally released:
Publication Order of Secrets and Spies Books
Publication Order of Regency Novella Books
Publication Order of Standalone Novels
Publication Order of Short Stories/Novellas
Publication Order of Summer Wedding at Castle Keyvnor Books
Publication Order of Anthologies
If You Like Kate Bateman Books, You'll Love…
Kate Bateman Synopses: This Earl of Mine is the first book in Kate Bateman's Bow Street Bachelors series. Meet the Bow Street Bachelors, a group of men working undercover for London's first official police force to protect and serve the women of the city. In this story, Georgiana Caversteed, a shipping heiress, is tired of men who only want her for her money, including her cruel cousin who wants to force her into marriage. Desperate to escape, Georgie concocts a wild plan to marry a condemned criminal in prison and become a widow. Enter Benedict William Henry Wylde, a well-known rake and second son of the late Earl of Morcott, who is also working undercover in Newgate prison. Georgie doesn't know who he is when she marries him, and later finds out he's still alive and very much interested in courting her. But can Wylde convince Georgie that he truly wants to be with her forever?
In To Steal a Heart by Kate Bateman (Secrets and Spies book 1), Marianne de Bonnard is forced to plant evidence in the offices of France's most notorious spymaster by a corrupt government minister. As she attempts to complete her mission, she is aided by the spymaster himself, Nicolas Valette, who is intrigued by her skills and offers her a proposition. Despite the danger and unwanted desire she feels for Nicolas, Marianne refuses his offer to protect her family. When their mutual enemy auctions off Marianne's virginity, Nicolas sees a chance to gain her cooperation and pursue their shared desire for revenge. But can he tame the wild and beautiful thief, and will they find something even more delicious along the way?
The Devil to Pay is a standalone novel by K.C. Bateman. In Italy, 1492, Cara di Montessori seeks the help of infamous mercenary, Il Diavolo, to reclaim her birthright from her murderous uncle. Alessandro del Sarto, aka Il Diavolo, agrees to help her in return for her entertaining his guests and warming his bed for two weeks. Though Cara is determined not to fall for his seduction, their passion proves irresistible. As danger looms, Cara must choose between her destiny and her heart's desire.
Order of Books » Authors »