Order of Stacy Reid Books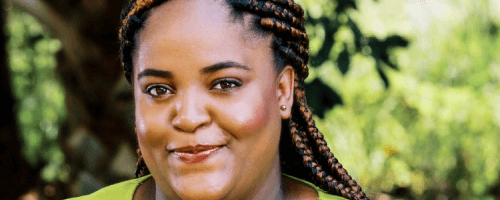 Stacy Reid is an author of historical and paranormal romance novels. She is a USA Today bestselling author. She writes the Forever Yours series, and many other series. She has won the 2015 HOLT Award of Merit, and her books have been named top picks at Night Owl Reviews, Fresh Fiction Reviews, and The Romance Reviews. She loves ice cream, binge-watching TV series, and playing video games.
Stacy Reid made her debut in 2014 with The Duke's Shotgun Wedding and Letters to Emily. Below is a list of Stacy Reid's books in order of when they were first released:
Publication Order of The Amagarians Books
Publication Order of Forever Yours Books
Publication Order of The Kincaids Books
Publication Order of A Matter of Temptation Books
Publication Order of Rebellious Desires Books
Publication Order of Scandalous House of Calydon Books
Publication Order of Sinful Wallflowers Books
Publication Order of Sweetest Taboo Books
Publication Order of Wedded by Scandal Books
Publication Order of Standalone Novels
Publication Order of Short Stories/Novellas
Publication Order of Anthologies
If You Like Stacy Reid Books, You'll Love…
Stacy Reid Synopses: Eternal Darkness by Stacy Reid is the first book in the Amagarians series. Running from a blood oath made against her will to the tyrant king, the last place Princess Saieke expected to be trapped was in the Darkage – the land of the feared shadowed demons. Making matters worse, she's stuck with Archduke Drac EL Kyn – a creature of darkness and sensuality, who entices her with reckless passion. The only thing she needs from him is his body to advance her plot, certainly not the soul-searing desire has.
Shadow assassin Drac must find the factions who murdered the dark king. Drawn by an irresistible hunger to the princess, he forces himself to maintain distance from a woman who is forbidden to those of his race. As she navigates the traps laid for her by enemies, Drac must decide if he will claim Saieke as his mate or relinquish her to avoid embroiling his kingdom in war…
The Marquess and I is the first Forever Yours novel by Stacy Reid. Lady Willow Arlington, hauntingly lovely, is also blind and known by the locals as the dowry-less daughter. Alasdair Morley, the Marquess of Westcliffe, is in need of an heiress, but Lady Willow should be the last person he wants after she was persuaded to reject his offer of marriage when he was a mere third son. Passion reignites between them, and he makes an enticing offer she cannot refuse, drawing them into a dance of lust and love despite the misgivings in his heart.
Taming Elijah by Stacy Reid is the first book in the Kincaids series. It has been three years since the honorable Sheridan Wentworth left London's high society for the wild west. She is harassed by unwanted suitors desiring both her body and her fortune. Sheridan turns to Elijah Kincaid for his protection, except he is determined to run from her perceived fragility, instead of toward her willing arms. Determined to show him she is the right woman with whom to start a future with, she boldly sets out to court and seduce a man as untamed and savage as the land itself.
In A Matter of Temptation by Stacy Reid, Miss Wilhelmina "Mina" Crawford is desperate. Having been ruined in the eyes of society years ago for one naive mistake, she spends her days holed away at her family's crumbling estate, helping her brother manage the land but not able to truly live life the way she's always wanted to. When her brother admits to just how dire their finances have become, she takes it upon herself to find employment… but the only one who will even consider the scandalous idea of a female secretary is the brilliant, ruthless, and infuriating Earl of Creswick.
Simon Loughton, the Earl of Creswick, needs help if he wants to finally pass the reform bill he's been championing for years and secure the vote for England's most vulnerable constituents. Unfortunately, help comes in the form of a woman with breathtaking nerve, fiery red hair, and a sense of humor to match.
Now temptation – disguised as a lovely, clever-mouthed devil – lives and works under Simon's own roof. And Mina finally feels as though she's truly living life she has always dreamed of. But even the most incendiary of kisses can't incinerate Mina's past… or the shocking secret that could destroy them both.
Order of Books » Authors » Order of Stacy Reid Books