Order of Kate O'Hearn Books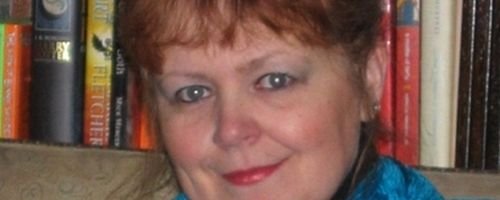 Kate O'Hearn is an author of children's and YA fantasy novels. She writes the Pegasus series. Kate was born in Toronto, but grew up in New York City and lived in several other places (mostly in the U.S. and England). When touring Europe, she took in the history of the continent and it led to her starting to write. She had always loved reading and listening to stories that her parents told her. Kate now wishes to share the pleasure this brought her with everyone. She likes to tell stories of ordinary people in strange lands, who must band together against danger in order to fight for a common goal.
Kate O'Hearn made her debut as a published author in 2008 with the novel Kira. Below is a list of Kate O'Hearn's books in order of when they were first published:
Publication Order of Escape From Atlantis Books
Publication Order of Pegasus Books
Publication Order of Shadow of the Dragon Books
Publication Order of Titans Books
Publication Order of Valkyrie Books
Publication Order of Standalone Novels
If You Like Kate O'Hearn Books, You'll Love…
Kate O'Hearn Synopses: Kira is the first book in the Shadow of the Dragon duology by Kate O'Hearn. Kira is a strong-willed twelve-year-old. The daughter of a retired dragon knight, she fights against all the 'stupid laws' in the kingdom. Then Lord Dorcon arrives, in a whirl of destruction. Dane her older brother is captured and Kira is outlawed with her younger sister.
Valkyrie by Kate O'Hearn is the first book in the series of the same name. Freya is dreading her approaching birthday when she'll officially have to take up her duties as a Valkyrie. She doesn't want to follow in the footsteps of the legends (such as her mother and sisters) before her. And most of all, she wants nothing to do with humans! She thinks humans are cruel, hate-filled creatures, but as she observes their world, she begins to wonder what it would be like to make friends with the girls or laugh with the boys she sees. And what would it be like to live without the fear that she could cause someone's death with a single touch? Then when she's sent on her first mission, she reaps the soul of a fallen soldier with unfinished business… business that sends her on an epic quest to the mortal world. Will Freya find the true meaning of being a human, or will she finally accept her destiny?
Order of Books » Authors » Order of Kate O'Hearn Books