Order of Kate Watterson Books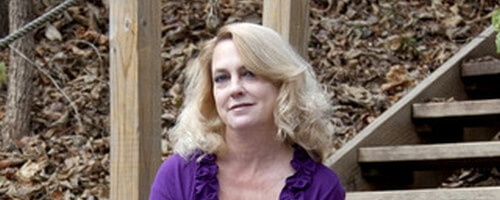 Kate Watterson is an American author who writes book in the romance and suspense genres. She is a big fan of the mystery/suspense genre and grew up reading tons of books in that genre. Typically, if the book has a murder in it – she's hooked and this love for the genre really shows in her work.
Watterson lives in Indiana with her family, a husband and three children. She also writes historical novels under the pen name of Emma Wildes. She is best known for her Ellie MacIntosh series of books that follows a Wisconsin homicide detective. That series debuted with Frozen in 2012.
Publication Order of Detective Chris Bailey Books
Publication Order of Detective Ellie MacIntosh Books
Publication Order of Danny Haase Books
Publication Order of Standalone Novels
Publication Order of Short Stories/Novellas
If You Like Kate Watterson Books, You'll Love…
Frozen starts with Bryce Grantham on a quiet vacation with his family. He meets a girl at a bar and ends up giving her a ride home. In a situation that turns out to be quite unlucky, she leaves her phone in the car and when he goes to give it back to her he can't find her with only a bloody shoe left behind. Suddenly, Grantham is a murder suspect. Detective Ellie MacIntosh is assigned to the case and she fears she has a serial killer on her hands. What's she's not so sure of is if it's Bryce or if he's innocent.
Another great book in this series is called Crushed. MacIntosh is used to seeing dead bodies, but when there is a message inked on the body – her blood runs cold. It gets worse when there is a second victim with another message at the same location. Ellie realizes that the killer is challenging her and her partner, putting them in a dangerous cat and mouse game with a cold blooded killer. This case seems unsolvable, but that just motivates Ellie even more.
Order of Books » Authors » Order of Kate Watterson Books