Order of Kaylea Cross Books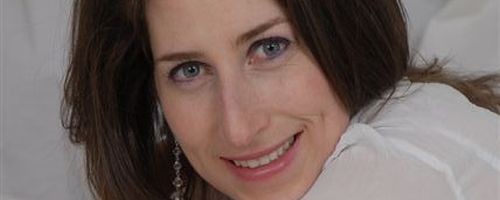 Kaylea Cross is a Canadian author of military romantic suspense novels. She writes the Bagram Special Ops, Titanium Security, Hostage Rescue Team and many other series. Kaylea is a New York Times and USA Today bestselling author. She also writes erotic romance as Callie Croix. Kaylea has won numerous awards, including being nominated for the Daphne du Maurier and the National Readers' Choice Awards. She is not only a novelist, but a Registered Massage Therapist, gardener, artist, Civil War buff, Special Ops aficionado, belly dance enthusiast and former nationally-carded softball pitcher. She lives in Vancouver, BC with her family.
Kaylea Cross made her debut as a novelist in 2008 with the novel Out of Her League. Below is a list of when Kaylea Cross' books were originally published:
Publication Order of Bagram Special Ops Books
Publication Order of Colebrook Siblings Trilogy Books
Publication Order of Crimson Point Books
Publication Order of Crimson Point Protectors Books
Publication Order of DEA FAST Books
Publication Order of Empowered Books
Publication Order of Hostage Rescue Team Books
Publication Order of Kill Devil Hills Books
Publication Order of Rifle Creek Books
Publication Order of Suspense Books
Publication Order of Titanium Security Books
Publication Order of Valkyrie Vengeance Books
Publication Order of Standalone Novels
If You Like Kaylea Cross Books, You'll Love…
Kaylea Cross Synopses: Out of Her League is the first Suspense novel by Kaylea Cross. Christa Bailey is one cut away from making the Olympic softball team when threats from an obsessed fan jeopardize her dream and her safety. Forced to put her life on hold until the risk is eliminated, she reluctantly turns to ERT officer Rayne Hutchinson for help, praying the police catch her stalker before she is cut from the team or does something stupid… like fall in love with her unattainable protector. But Christa's stalker is something far more sinister than either would have thought. With her life on the line, can Rayne keep Christa safe from this patient predator?
Cover of Darkness is the second book of Kaylea Cross' Suspense series. Targeted by terrorists cells, Bryn McAllister survives a bombing at the U.S. Embassy in Beirut only to be left to die in a desert cellar. When she is rescued by Navy SEAL Lieutenant Declan McCabe and his team, Bryn must rely on the handsome officer to get her to safety. But just when she thinks the nightmare is over, family friend and legendary CIA operative Luke Hutchinson recruits her and McCabe to help track down the terrorist mastermind responsible for the attack. With Bryn determined to see the terrorist brought to justice, Dec joins up to protect her, prepared to do whatever it takes to keep her safe during their dangerous mission. Battling the explosive attraction between them, Dec tries hard to maintain a distance from her so he can do his job and keep her alive. But when plans fall apart and Bryn is captured, he must make the difficult choice between his duty as a SEAL and the life of the woman he loves.
Order of Books » Authors » Order of Kaylea Cross Books