Order of Kris Lackey Books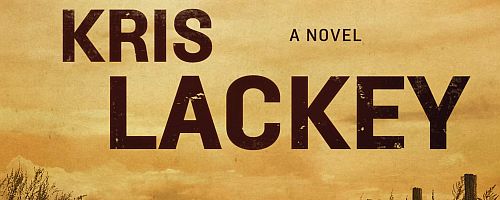 Kris Lackey is an American author best known for writing the Bill Maytubby and Hannah Bond Mysteries series.
Lackey was born in 1953 and always had an interest in writing. He developed his craft over time and finally made his debut as an author in 2017 with the first book in the Bill Maytubby and Hannah Bond Mysteries series, Nail's Crossing. The book became a USA Today Bestseller and has since expanded into a series.
Publication Order of Bill Maytubby & Hannah Bond Mystery Books
Publication Order of Non-Fiction Books
If You Like Kris Lackey Books, You'll Love…
Nail's Corner refers to a remote corner of the Chickasaw Nation where a buzzard ravaged body has been discovered. The body is found by Lighthorse policeman Bill Maytubby and county deputy Hannah Bond. It belongs to Majesty Tate, a young drifter without much of a past, and it has been ravaged by buzzards. The two comb Oklahoma in search of traces of her last days. The search leads them to Austin Love, a violent meth dealer who was recently released from prison, who she was seen dancing with. She also was connected with an aspiring politician, a shady preacher, and an oil-patch roustabout, but now of them get them any closer. The two end up heading to the Louisiana bayou where a Cajun shrimper puts Maytubby on the scent of a bizarre conspiracy.
The series continues with Greasy Bend. This book sees a farmer discovering a body snagged on cottonwood roots in the Washita River. Bond realizes that the body is that of her elderly friend. While Maytubby is dealing with a friend of his also losing his life thanks to running afoul of some robbers. The search will lead them through the quarry-scarred Oklahoma badlands to a remote airstrip and a planeload of drugs. The smugglers they are after don't like to be pursued like this and converge on the two at Greasy Bend Bridge.
Order of Books » Authors » Order of Kris Lackey Books