Order of Kris Radish Books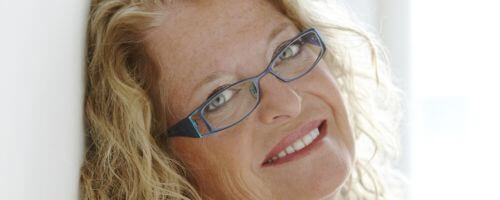 Kris Radish is an American author of women's fiction and non-fiction books. She is also a journalist and nationally syndicated columnist. Kris graduated from the University of Wisconsin with a journalism degree.
She has travelled the world and covered stories from murders, trials, natural disasters, politics, state fairs, and baton twirling competitions. She has been stalked, shot at, assaulted, and threatened with weapons from rocks to shotguns. As a novelist, she writes about women like her – who have worked, loved, and lost. She looks to empower women with her words and actions. When she isn't writing, Kris likes drinking wine, swim, ride her bike, golf, bird-watch, hike, kayak, sketch, fish, and read.
Kris Radish made her debut as an author in 1992 with the true crime book Run, Bambi, Run. Her first novel was the 2002 book The Elegant Gathering of White Snows. Below is a list of Kris Radish's books in order of when they were originally released:
Publication Order of Standalone Novels
| | | |
| --- | --- | --- |
| The Elegant Gathering of White Snows | (2002) | |
| Dancing Naked at the Edge of Dawn | (2004) | |
| Annie Freeman's Fabulous Traveling Funeral | (2006) | |
| The Sunday List of Dreams | (2007) | |
| Searching for Paradise in Parker, PA | (2008) | |
| The Shortest Distance Between Two Women | (2009) | |
| Hearts on a String | (2010) | |
| Tuesday Night Miracles | (2012) | |
| A Grand Day to Get Lost | (2013) | |
| The Year of Necessary Lies | (2015) | |
| A Dangerous Woman from Nowhere | (2017) | |
Publication Order of Non-Fiction Books
If You Like Kris Radish Books, You'll Love…
Frances Mayes
Kim Michele Richardson
Kris Radish Synopsis: Annie Freeman's Fabulous Traveling Funeral is a standalone novel by Kris Radish. For Katherine Givens and the four women who are soon to become her best friends, the adventure begins with a UPS package. Inside is a pair of red sneakers filled with ashes and a note that will change their lives forever. Katherine's oldest and dearest friend, the irrepressible Annie Freeman, left one final request—a traveling funeral—and she wants the most important women in her life as "pallbearers."
From Sonoma to Manhattan, Katherine, Laura, Rebecca, Jill, and Marie will carry Annie's ashes to the various locations she held dearest. At each stop there's a surprise encounter and a small miracle waiting, and as they whoop it up across the country, attracting interest wherever they go, they share their deepest secrets – tales of broken hearts and second chances, missed opportunities and new beginnings. And as they grieve over what they've lost, it occurs to them how much is still possible if only they can discover the secret Annie left them…
Order of Books » Authors » Order of Kris Radish Books