Order of Becca & Krista Richie Books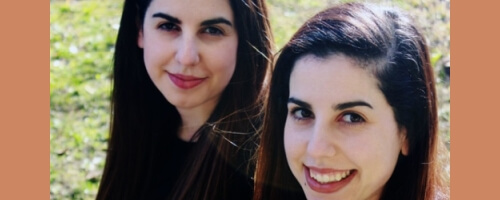 Krista & Becca Ritchie are two American authors who work together to write romance and YA books. The two are identical twins with a shared passion for writing and debuted with their first book, The Raging Ones.
The twins were born on Good Firday and every ten years their birthday lands on that day as well. The two of them both found interest in writing from a young age, but Becca was actually the first one to get into writing. The two aren't exactly alike and use their differences to write better. Becca is a much bigger comic book geek while Krista is a science nerd with a degree in Biology.
Publication Order of Addicted Books
Publication Order of Aerial Ethereal Books
Publication Order of Bad Reputation Duet Books
Publication Order of Calloway Sisters Books
Publication Order of Like Us Books
(with Becca Ritchie, Krista Ritchie)
Publication Order of The Raging Ones Books
Publication Order of Wynter Chelsea Books
Publication Order of Standalone Novels
If You Like Krista & Becca Ritchie Books, You'll Love…
Damaged Like Us is the first book in the Like Us: Billionaires & Bodyguards series. The book introduces us to Maximoff Hale, a twenty-two-year-old alpha billionaire. He is a member of one of the most famous families in the country and is basically American royalty. He's given a new bodyguard and Max finds himself with a new feeling: attraction to the tattooed, MMA-trained, Yale graduate. Farrow's only job is to keep Max safe and going beyond that could lead him to getting fired, but the feelings they have for each other will see them both risking it all.
The Bad Reputation Duet starts with Whatever It Takes. The story follows Garrison who is the neighborhood trouble maker and the bad boy next door. His life is upended when Willow moves into his neighborhood. She's a good girl and should have nothing to do with a troublemaker like him, but there is something about her that he is drawn to. Even as he finds out she's related to his enemy Loren Hale, he can't keep his mind off of her.
Order of Books » Authors »