Order of Kristen Arnett Books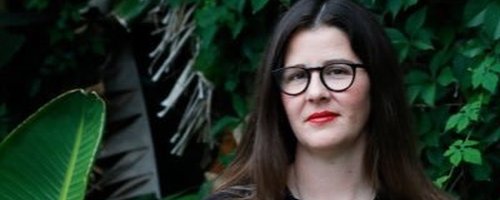 Kristen Arnett is an American author who burst onto the scene with her debut novel, Mostly Dead Things. The book was an instant success and appeared on the New York Times Bestsellers list. She was also awarded Ninth Letter's Literary Award in Fiction for her debut.
In addition to her book writing, Arnett is also a columnist who writes for Literary Hub. Her work has also appeared in multiple publications including The Guardian, Salon, Buzzfeed, McSweeneys, and many more. Arnett is also the author of a short story collection called Felt in the Jaw which was awarded the 2017 Coil Book Award.
Publication Order of Standalone Novels
Publication Order of Short Stories/Novellas
Publication Order of Short Story Collections
Publication Order of Anthologies
If You Like Kristen Arnett Books, You'll Love…
Arnett's debut novel is called Mostly Dead Things. It's about Jessa, a woman whose family runs a taxidermy shop. One day she heads into the business and finds her father, dead, having committed suicide. Jess takes over the family business as the rest of her family starts to fall apart. Her brother Milo withdraws from the world while his wife Brynn, the secret love of Jessa's life, walks out without saying a thing. Her mother is worst off of all as she starts sneaking into the shop to make lewd art with the taxidermied animals. To keep them together, Jess will have to find out who everyone really is and how she fits in their world.
Felt in the Jaw is Arnett's debut short story collection. The book explores the lives of queer women and their families in the hot and bleak area of Florida. There are multiple stories told including one about a young dancer who suddenly loses language and how this effects her and her family. There is also the story of a mother enduring a spider bite while camping with her daughters and the story of family reunion gone wrong when a group of cousins are left to their own devices. There are ten stories in all, told with dark humor and featuring stories of people who are desperate for that familial connection.
Order of Books » Authors » Order of Kristen Arnett Books