Order of Laura Hillenbrand Books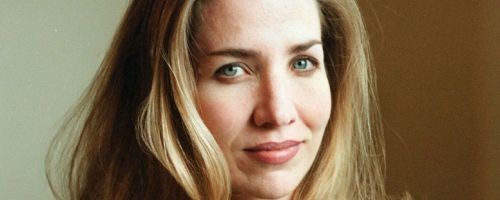 Laura Hillenbrand is an American author of non-fiction books. Her books, Seabiscuit: An American Legend and Unbroken: A World War II Story of Survival, Resilience, and Redemption are both bestsellers, having sold over 10 million copies and were both adapted for film. Her writing style is called New Journalism – a style that focuses on story over style. Laura lives in Washington, D.C.
Laura Hillenbrand's first book to be published was Seabiscuit: An American Legend, which came out in 2002. Below is a list of Laura Hillenbrand's books in order of when they were originally released:
Publication Order of Non-Fiction Books
If You Like Laura Hillenbrand Books, You'll Love…
Laura Hillenbrand Synopsis: Seabiscuit: An American Legend by Laura Hillenbrand is considered the universal underdog story. Seabiscuit was one of the most popular attractions in sports history and the single biggest newsmaker in the world in 1938, receiving more coverage than FDR, Hitler, or Mussolini. But his success was a surprise to the racing establishment, which had written off the crooked-legged racehorse with the sad tail. Three men changed Seabiscuit's fortunes: Charles Howard was a one-time bicycle repairman who introduced the automobile to the western United States and became an overnight millionaire. When he needed a trainer for his new racehorses, he hired Tom Smith, a mysterious mustang breaker from the Colorado plains. Smith urged Howard to buy Seabiscuit for a bargain-basement price, then hired as his jockey Red Pollard, a failed boxer who was blind in one eye, half-crippled, and prone to quoting passages from Ralph Waldo Emerson. Over four years, these unlikely partners survived a phenomenal run of bad fortune, conspiracy, and severe injury to transform Seabiscuit from a neurotic, pathologically indolent also-ran into an American sports icon.
Order of Books » Authors »