Order of Lauren Tarshis Books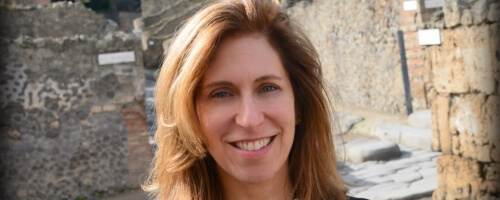 Lauren Tarshis is an American author best known for writing the I Survived series of children's books. The series sees each book take readers into the heart of some of history's most thrilling and terrifying events. In addition to her work on the I Survived series, Lauren is the author of the the award-winning Emma-Jean Lazarus Fell Out of a Tree.
Tarshis also works on Storyworks, a magazine for kids. When she is not writing, she likes to spend time with her family and friends. She is married with four children. Lauren has two best friends that she met when she was eleven years old and still talks to them on a near daily basis.
Publication Order of I Survived Books
Chronological Order of I Survived Books
Publication Order of I Survived Graphic Novels
Publication Order of I Survived True Stories Books
Publication Order of Emma Jean Lazarus Books
Publication Order of Picture Books
If You Like Lauren Tarshis Books, You'll Love…
I Survived the Sinking of the Titanic, 1912 is the start of the I Survived series. The book sees a ten-year-old named George Calder and his sister Phoebe who get the good fortune to travel on the maiden voyage of the Titanic with their Aunt Daisy. At least they think it's good fortune. The ship is full of exciting places to explore, but when a boom shakes the entire boat – everything changes. Water is everywhere and the ship is sinking.
A more modern edition of the series is I Survived the California Wildfires, 2018. People in Northern California were used to living with the threat of wildfires, but nothing could possibly prepare them for the 2018 fire season and the devastating fires that it brought with it. The story focuses on Josh and his cousin who bond over tacos and reptiles. They take a trip to a nearby forest and find themselves in the path of a fast-moving firestorm. The fire will soon lay waste to millions of acres and possibly their town, and the two will need to act fast to survive.
Order of Books » Authors » Order of Lauren Tarshis Books