Order of Leslie Langtry Books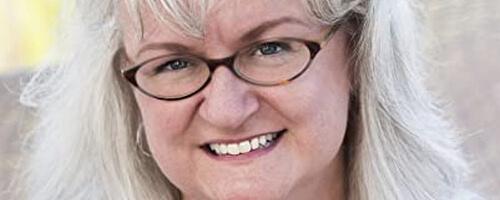 Leslie Langtry is a bestselling author of cozy mysteries, focusing on the cozy comedy genre. She is the author of multiple series including the Merry Wrath Mysteries series, Bombay's Greatest Hits series, and the Sex, Lies, & Family Vacations series. In addition to that, she also writes under the pen name of Max Deimos for The Hanging Tree Tales series.
Leslie is a lover of animals, especially puppies, and she owns assorted animals at her home. Her love for animals shows when they often show up in her work. She is also a lover of cake and believes that praying mantids make everything better. She currently lives and works in the Midwest area of the United States with her family.
Publication Order of Greatest Hits Mystery Books
Publication Order of Merry Wrath Books
Publication Order of Hanging Tree Tale Books
Publication Order of Standalone Novels
Publication Order of Killer Foursome Mystery Books
(with Diana Orgain, Traci Andrighetti)
Publication Order of Aloha Lagoon Mysteries Books
If You Like Leslie Langtry Books, You'll Love…
Merit Badge Murder is the first book in the Merry Wrath Mysteries series of books. The book follows a former CIA agent named Merry Wrath. She was forced into early retirement and is now looking to disappear in Iowa. She spends her days leading a Girl Scout troop instead of the old spy stuff, but her old life comes crashing in when an enemy agent is found dead at scout camp. The CIA sends in her former handler to help and Merry is torn between them and the hot local detective. She's drawn back into her old work to find out just what happened with the dead agent.
The first book in the Greatest Hits Mysteries is called 'Scuse Me While I Kill This Guy. The book sees Gin Bombay who appears to be an ordinary single mom who enjoys Death by Chocolate and knitting, but what no one knows is that she is from a family of top secret assassins and just got a new target.
Order of Books » Authors » Order of Leslie Langtry Books