Order of Liane Moriarty Books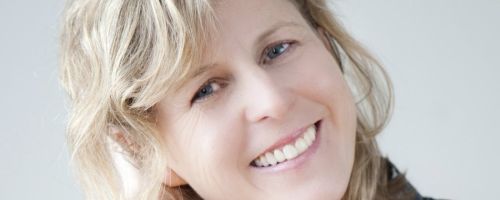 Liane Moriarty is an Australian author of women's fiction and children's fiction novels. Her first career was in advertising and marketing. After that, she began working as a freelance copywriter. Liane had written short stories and had attempted to write novels, but never believed she'd get published until her sister Jaclyn Moriarty had sold a novel. At that point, her sibling rivalry kicked in and she began writing. The result, The Animal Olympics, was rejected all-around. Liane's next step was to get her Master's at Macquarie University. While working on her degree, she wrote the novel Three Wishes and it was purchased by Pan Macmillan. Liane now works as an author full-time. She lives in Sydney, Australia with her husband and their children.
Liane Moriarty became a published author in 2003 with the aforementioned novel Three Wishes. Below is a list of Liane Moriarty's books in order of when they were originally published:
Publication Order of Nicola Berry Books
| | | |
| --- | --- | --- |
| Nicola Berry and the Petrifying Problem with Princess Petronella / Earthling Ambassador | (2007) | |
| Nicola Berry and the Shocking Trouble on the Planet of Shobble / The Shobble Secret | (2009) | |
| Nicola Berry and the Wicked War on the Planet of Whimsy / War on Whimsy | (2009) | |
Publication Order of Standalone Novels
| | | |
| --- | --- | --- |
| Three Wishes | (2003) | |
| The Last Anniversary | (2005) | |
| What Alice Forgot | (2009) | |
| The Hypnotist's Love Story | (2011) | |
| The Husband's Secret | (2013) | |
| Big Little Lies | (2014) | |
| Truly Madly Guilty | (2016) | |
| Nine Perfect Strangers | (2018) | |
| Apples Never Fall | (2021) | |
Notes: The book Nicola Berry: Earthling Ambassador was also published as The Space Brigade and the Petrifying Problem with Princess Petronella by L.M Moriarty. Big Little Lies was also published as Little Lies.
If You Like Liane Moriarty Books, You'll Love…
Liane Moriarty Synopses: In Nicola Berry: Earthling Ambassador (book 1 of the series), Nicola Berry is just a normal kid in class when a tall man named Giorgio Giorgiosko comes into their class. He wants her to go to Planet Globagaskar to convince Princess Petronella not to turn Planet Earth into a giant garbage can. Luckily, Nicola is up to the task!
The Husband's Secret is a standalone novel by Liane Moriarty. Consider the letter your husband wrote to you, to be read after his death. Also, imagine that the letter contains his darkest, most intimate secret, which has the potential to ruin not only the life you created together but also the lives of others. Then, imagine that you come across that letter while your husband is still alive. Cecilia Fitzpatrick is a businesswoman who has achieved everything: she is a pillar of her small community, a dedicated wife, and a dedicated mother. However, that letter is about to alter everything—not just her situation. Even though they barely know Cecilia or each other, other women are about to experience the devastating effects of her husband's secret.
Big Little Lies by Liane Moriarty is a standalone title. Madeline is a formidable opponent. She is passionate, biting, and funny; She doesn't forgive anyone and remembers everything. Celeste is the kind of beautiful woman who makes people around the world stop and stare, but she has to pay a price for the idea that she is perfect. Jane is a new single mom who is so young that another mom thinks she is a nanny because she is new to town. She comes with a sadness that is beyond her years and a baffling past. Although these three women are at distinct turning points, they will all end up in the same place.
Order of Books » Authors » Order of Liane Moriarty Books
One Response to "Order of Liane Moriarty Books"