Order of Libba Bray Books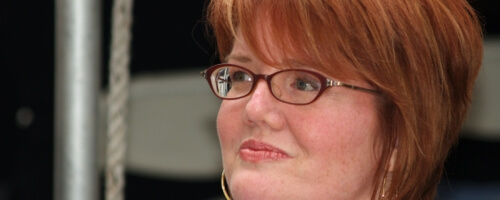 Libba Bray is an American author who is the author of The Diviners series as well as the Gemma Doyle trilogy. She got her start writing romance novels under a pseudonym before debuting with her first novel under her own name, A Great and Terribly Beauty in 2006. She would write Going Bovine in 2009 that won her the Michael L. Printz Award for literary excellence in young adult literature.
Bray was born in Alabama, but her family moved to Texas where she would attend high school and college. She was a theater major at the University of Texas at Austin and moved to New York after graduation. There she would take jobs in the publishing industry for a number of years before eventually she was encouraged by her husband, a children's book agent, to write a young adult novel of her own.
Publication Order of Gemma Doyle Books
Publication Order of Sweet Sixteen Books
Publication Order of Diviners Books
Publication Order of Short Stories From Hell Books
Publication Order of Standalone Novels
Publication Order of Anthologies
If You Like Libba Bray Books, You'll Love…
The Diviners is the first book in the series of the same name. The book follows Evangeline O'Neil, a girl who has been exiled from her old hometown and sent to New York City. The year is 1926 and the city is booming with speakeasies. She is sent to live with her uncle Will who has an unhealthy obsession with the occult. That'd be weird for most, but it's especially tough for Evangeline who worries he'll discover that she actually has supernatural power. Will's knowledge comes into play when the police ask him for help with a murdered girl that is branded with a symbol. Suddenly, Evie realizes that her powers could help her catch a killer and maybe her power isn't so bad after all.
A Great and Terrible Beauty is the first book in the Gemma Doyle trilogy. The book takes place in 1895 and follows Gemma Doyle after the suicide of her mother. She had been living in India, but is shipped off to Spence, a proper English boarding school. Gemma is haunted by visions of the future that become true while also dealing with an Indian man who was sent to watch over her.
Order of Books » Authors » Order of Libba Bray Books