Order of Libby Fischer Hellmann Books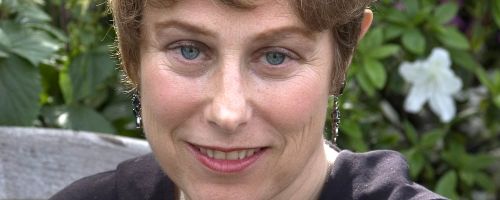 Libby Fischer Hellmann is an American crime writer best known for writing the Ellie Foreman Mysteries series, the Georgia Davis Mysteries series, and numerous standalone novels and short stories.
Libby worked in television news in New York before relocating to Washington, DC. In Washington, she joined National Public Affairs Center for Television and worked on numerous broadcasts including the rebroadcast of the Watergate hearings. She eventually went on to found her own company, Fischer Hellmann Communications in 1985. Her first novel, An Eye for Murder, was published in 2002.
Publication Order of Ellie Foreman Books
Publication Order of Georgia Davis Books
Publication Order of High-Tech Crime Solvers Books
Publication Order of Nice Girl Does Noir Books
Publication Order of Standalone Novels
Publication Order of Short Stories/Novellas
Publication Order of Collections
Publication Order of Anthologies
If You Like Libby Fischer Hellmann Books, You'll Love…
An Eye for Murder is the first book in the Ellie Foreman Mysteries series. An old man dies while watching Ellie's "Celebrate Chicago" television show. When his landlady finds Ellie's name written on a piece of paper, she calls her to help dispose of his effects. Ellie agrees despite never actually meeting the man. As she helps, she begins to put together his story from the things left in his apartment. With her curiosity piqued, Ellie begins investigating deeper into his life which takes her on a dangerous, winding trail from the political present to the city's ethnic neighborhoods and steel mills with some Nazi-era intrigue and murder thrown in.
A standalone novel by Fischer Hellman is A Bend in the River. The book tells the story of two young Vietnamese sisters who flee to Saigon after their village is attacked by American forces. They are the only survivors of that massacre and they now struggle to survive. The two become estranged by the choices they make with Mai finding work at G.I. bar which infuriates her sister Tam who goes off to fight with the Viet Cong. The sisters go ten years without seeing each other, questioning if the other is alive and when they finally meet again it may be hard to overcome the wounds of the past.
Order of Books » Authors » Order of Libby Fischer Hellmann Books