Order of Lynne Matson Books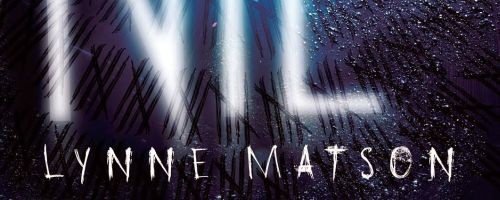 Lynne Matson grew up in Georgia drinking lemonade and later on sweet tea and had a backyard full of gnarly pine trees. As a youth, Lynne stayed up late reading Nancy Drew under the covers with a flashlight of course, now she stays up late not only reading but also writing books. When she's not reading or writing, she's listening to music, painting or spending her time with her husband and four sons.

Lynne writes fiction for young adults and is addicted to stories that ask that all time great question of "what if" and she puts a great twist on stories of everyday life that will take you to another world or even into the future. Being a hopeless romantic, Lynne also loves stories with a dash of romance.
Publication Order of Nil Books
If You Like Lynne Matson, You'll Love…
Lynne Matson Synopsis: Nil, the first book in the Nil series is also the name of the mysterious island where you have exactly 365 days to escape or you will die. Charley is seventeen years old and does not know the rules not to mention she has no idea where she is. Her last solid memory is blacking out, now she's alone, naked and in an empty field of rocks. Thinking she is totally alone, having found no other signs of people she stumbles upon Thad who is a gorgeous leader of teenage refugees. Leaving the island is harder than Charley thought, falling in love with Thad is also hard and his time on the island is running out. Realizing she has to find a way to beat the clock and save them and quickly, Charley sets to work.
Order of Books » Authors » Order of Lynne Matson Books