Order of Maggie Cole Books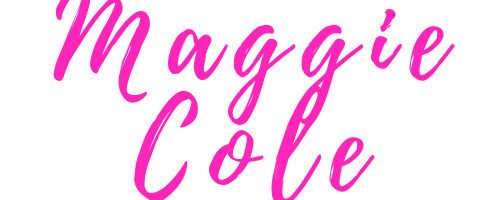 Maggie Cole is an author of contemporary romance novels. She writes the All In, Behind Closed Doors, It's Complicated, Mafia Wars, and Together We Stand series. She fills her steamy romances with raw emotion and suspense, and loves writing about broken people who rise above the ashes. Maggie lives in Florida with her son. She loves sunshine, water, and all things naughty.
Maggie Cole made her debut in 2019 with the novel The Rule, beginning her All In series. Below is a list of Maggie Cole's books in order of when they were originally released:
Publication Order of All In Books
Publication Order of Behind Closed Doors Books
Publication Order of Club Indulgence Duet Books
Publication Order of It's Complicated Books
Publication Order of Mafia Wars Books
Publication Order of Mafia Wars New York Books
Publication Order of Mafia Wars Ireland Books
Publication Order of Together We Stand Books
Publication Order of Standalone Novels
Publication Order of Short Stories/Novellas
If You Like Maggie Cole Books, You'll Love…
Maggie Cole Synopses: The Rule by Maggie Cole is the first book in the All In series. Tom Marko has it all. He's smart. He's confident. He's on top bachelors to snag lists. Not to mention he's a self-made billionaire and pro basketball player with a body to match. And he's interested in Olivia White, but not just to run his PR & marketing. He's made it clear that he wants her… all of her. He knows her rule – never date clients. And she's not about to make an exception. But Tom Marko goes after what he wants. The minute they meet his clear blue eyes focus on nothing but her. And after he tricks her to spend four days in his Colorado mountaintop mansion, all she wants is him. Everything is different. The tables have turned, she's changed, forever. What's different with him? Boundaries are blurred. Rules shattered. But Tom Marko has a dark past he's hiding from Olivia – from everyone. And now, it's determined to destroy him, destroy them, destroy everything. After knowing the truth, can Olivia really be "all in?"
Depths of Destruction by Maggie Cole is the first book in the Behind Closed Doors series. It's a routine mission in Belize. Get in, get out, save the women. Andre Lopez is given Naomi's photo and watches her hostage video. He quickly feels a desire so deep for her that he can feel it in his blood. Then he meets her. It only makes his thirst worse, riling up his inner beast. She's an investigative reporter and knows things she shouldn't. But all the women have secrets… knowledge about a global force so powerful the world will implode with greed. Instead of delivering her, they run. The heat of the jungle is a blowtorch burning through his restraint, until he can her his. But enemies lurk everywhere. After it's over, Andre will have to piece her back together again.
Judge Me Not is a 30,000 word Christmas novella by Maggie Cole. Money makes the world go round. And Jasmine's merry-go-round is so far in debt it doesn't spin anymore. She's never getting out. But she doesn't need money for frivolous things. She needs it for her daughter, and time is running out. So when Colton Ash tells Jasmine he wants an exclusive contract with her, she agrees to something she'd otherwise never consider.
Order of Books » Authors »