Order of Margarita Montimore Books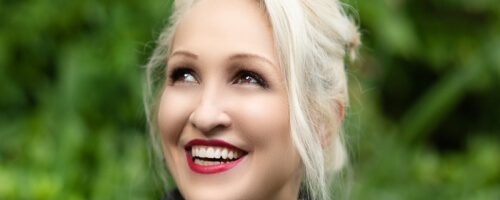 Margarita Montimore is an author who debuted in 2018 with Asleep from Day. She followed that book up in 2020 with The Rearranged Life of Oona Lockhart which is also known as Oona Out of Order.
Montimore was born in Soviet Ukraine, but moved to America as a child and was raised in Brooklyn. She attended Emerson College where she earned her BFA in Creative Writing. However, she would not go straight into writing and instead worked in publishing and social media for over a decade before deciding to make the switch to writing.
Publication Order of Standalone Novels
If You Like Margarita Montimore Books, You'll Love…
Asleep for Day starts with a girl named Astrid who can't remember the best day of her life. That day was yesterday and a traumatic car accident took all memories of that day away from her. She spent the day with a man named Theo and has no memories of it except for the things that come to her in her dreams. One night, she receives a call from a man named Oliver who says that he can help her. She thinks that he has ulterior motives, but accepts his help in hopes to find Theo. She starts to question if Theo is even real as her attraction to Oliver grows, but she won't stop looking until she manages to get back what she's lost.
Montimore's follow-up was Oona Out of Order. The book tells the the story of a girl named OOna Lockhart who is about to turn 19 and has her whole life ahead of her. It's New Year's Eve and as the countdown begins, Oona faints. When she wakes up she is in the body of herself thirty-two years in the future. This would be a hard change for anyone, but Oona soon realizes this is only the beginning and she will begin jumping to a random age every year.
Order of Books » Authors »