Order of Mary Renault Books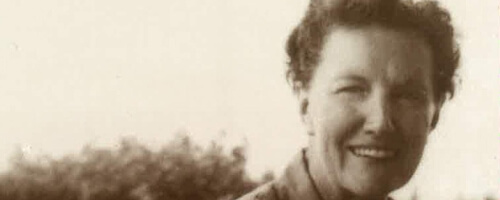 Mary Renault was an author of historical fiction novels such as The Bull from the Sea, The Persian Boy, and The Last of the Wine.
Renault was born in Essex in 1905 and lived until 1983 when she passed away at the age of 78. She would go on to study English at an all-women's college, St. Hugh's College in Oxford, before receiving her undergraduate degree. She would then train to be a nurse and while nursing she met Julie Mullard, her lifelong partner. Renault readers believe that The Friendly Young Ladies, a novel she wrote about a lesbian relationship between a nurse and a writer, was inspired by this relationship. Mary began her writing career with the publication of her first novel, Purposes of Love which was published in 1939.
Publication Order of Theseus Books
Publication Order of Alexander the Great Books
Publication Order of Standalone Novels
Publication Order of Non-Fiction Books
If You Like Mary Renault Books, You'll Love…
Fire from Heaven is the first book in Renault's Alexander the Great series. The book tells a dramatized version of the formative years of his life as his parents fight for his love. His father, Philip, is volatile while his mother, Olympias, is overbearing. Alexander gets by with his two great frineds in his life: his horse, Oxhead, and his closest friend Hephaistion. Alexander commands an army from a very young age and grows up on the battlefields of southern Greece.
Renault is also the author of The King Must Die. This book explores the myth behind Theseus and what the man might've actually been like. In myth, he was the slayer of the child-devouring Minotaur in Crete. In Renault's book, he is a charismatic king as he goes on an adventure from Troizen to Eleusis where he fulfills his destiny. He then travels from Athens to Crete, and is crowned king of the victims. This book has been called one of the fine historical novels of modern times.
Order of Books » Authors » Order of Mary Renault Books