Order of Matthew James Books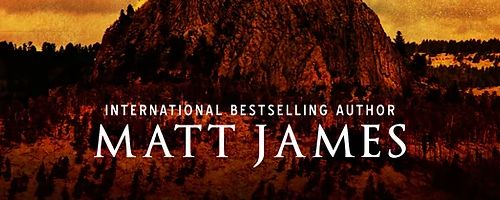 Matthew James is an American author best known for writing the Jack Reilly Adventures, the Bones Bonebrake Adventures, the Hank Boyd Adventures, and the Dead Moon series of books.
James holds memberships in the International Thriller Writers (ITW) organization. His writing is heavily influenced by the Indiana Jones films, The Mummy (1999), and video games like the Uncharted series and the Tomb Raider series. Matt makes his home in south Florida where he lives with his family. When he's not writing, he enjoys pizza, cold beer, and reading some of his favorite authors.
Publication Order of Dead Moon Books
Publication Order of Dead Moon SS Books
Publication Order of Hank Boyd Books
Publication Order of The Hank Boyd Origins Books
Publication Order of Jack Reilly Books
Publication Order of Logan Reed Thrillers Books
Publication Order of Standalone Novels
Publication Order of Short Stories/Novellas
Publication Order of Bones Bonebrake Adventures Books
Publication Order of Dane Maddock Universe Books
Publication Order of Doctor Who Big Finish Short Trips Anthologies
Publication Order of Anthologies
If You Like Matthew James Books, You'll Love…
The Forgotten Fortune is the first book in the Jack Reilly Adventures series. The story picks up as Jack mourns the loss of his grandmother. She was an esteemed historian and a Holocaust survivor. To honor her memory, he decides to tour the place of her imprisonment in Germany. While there the complex is taken over by armed forces who are looking to uncover a hidden treasure, lead by the journal of Heinrich Himmler. Jack agrees to help them in order to save lives, knowing if he fails that peple will die. However, if he succeeds he could help resurrect the Nazi party.
The Hank Boyd Adventures series begins with Blood and Sand. A slacker archeologist named Hank Boyd is called to investigate a lost ruin in southern Algeria. The undiscovered ruin puts him way over his head and he and his team will face dangers both human and inhuman. While a shadowy, violent group wants to get their hands on what has been found and will do whatever it takes to obtain it. Hank and his crew ignored the warning left by the ancient civilization, but perhaps they shouldn't have in this action-packed thrill ride.
Order of Books » Authors » Order of Matthew James Books