Order of Maureen Doyle McQuerry Books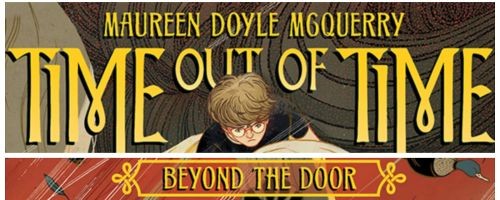 Maureen Doyle McQuerry, resides in Richland, Washington near the banks of the Columbia River with her husband and her two children are grown. Their home sees wood ducks, Eagles, owls and raccoons that come to visit their yard. Maureen grew up in the San Francisco Bay Area before it became Silicon Valley.
Maureen is the 2000 McAuliffe Fellow for Washington state, is an award winning poet, author and teacher who specializes in Young Adult literature and writing. Her poems appear regularly in the Atlanta Review, Southern Review and many others. Over the years and while traveling the world Maureen collected interesting bits of information to use in her writing.
Publication Order of Wolfproof Books
Publication Order of Time Out Of Time Books
Publication Order of Standalone Novels
Publication Order of Non-Fiction Books
If You Like Maureen Doyle McQuerry, You'll Love…
Lisa Mantchev
Sarah Prineas
Maureen Doyle McQuerry Synopsis: In The Peculiars, Lena Mattacascar decides on her 18th birthday to begin the search for her Father who disappeared when she was young, into the northern wilderness of Scree. Scree is lived in by Peculiars who are people whose odd characteristics make them unacceptable in modern society. Lena wonders if she may be a Peculiar as she has some extraordinary characteristics herself and wonders if her father could be the source of these. Taking the train north Lena meets Jimson Quiggley who is a young librarian traveling to a small town on the edge of Scree to work in the library and home of Mr. Beasley. Also boarding the train is handsome marshal Thomas Slatre who finds out who Lena's father is and talks her into spying on Mr. Beasley and the odd people who vanish into his home which is called the Zephyr House. Eventually, though, Lena must venture into the wilds of Scree and confront her deepest fears.
Order of Books » Authors »