Order of Max Gladstone Books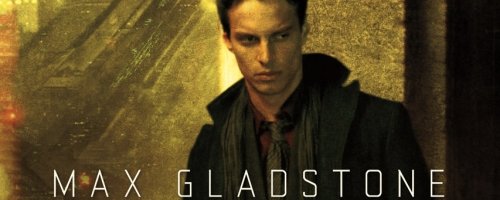 Max Gladstone is a Hugo award nominated author of The Craft Sequence. He is known for his expert world building which has led to him getting consulting jobs as a narrative, game designer, and world builder.
In addition to writing books, Gladstone has also written games, comics, and interactive television. Gladstone studied Chan poetry and late Ming dynasty fiction at Yale. He would then move on to live and teach for two years in rural Anhui province. Gladstone wrote the spy-versus-spy novella, This is How You Lose the Time War with Amal El-Mohtar.
Publication Order of Craft Sequence Books
Publication Order of Craft Wars Books
Publication Order of Bookburners Books
Publication Order of Standalone Novels
Publication Order of Short Stories/Novellas
Publication Order of Graphic Novels
Publication Order of New Fairy Tales Books
Publication Order of Some of the Best from Tor.com Books
Publication Order of Anthologies
If You Like Max Gladstone Books, You'll Love…
Empress of Forever introduces to Vivian Liao, a genius that rivals Steve Jobs in her ingenuity and radical thinking. Liao is on the brink of her greatest achievement and there are some who wish to steal her success from her. She is trying to outrun them when she sets her plan in motion and ends up catapulted through space and time to a far away future. She's at the end of time, where it is ruled by a powerful Empress who can erase a planet with a single thought. Nobody has the capacity to rebel against her either, but that will all change when Vivian arrives in their time.
The first book in the Craft Sequence series is called Three Parts Dead. The book sees a God dying and the job of bringing him back to life falling on Tara's shoulders. She's a first-year associate at the international necromantic firm of Kelethres, Albrecht, and Ao; and this is a big job for her. Tara needs to bring the god, Kos, back because he runs the metropolis's steam generators and trains with his fire god powers. A prolonged death could lead to a riot in the city and the pressure is on Tara to get the job done.
Order of Books » Authors » Order of Max Gladstone Books