Order of Martha Wells Books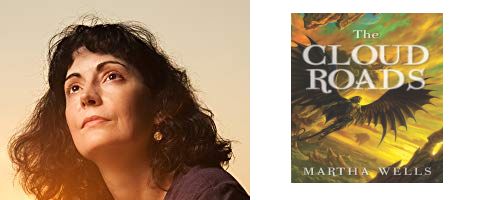 Martha Wells is a fantasy author best known for her creations, the Raksura series and the Ile-Rien series. Her books are best known for their portrayals of realistic, complex societies that inhabit the worlds of her books.
Martha Wells was born in Fort Worth, Texas. After high school, she went on to attend Texas A&M University where she graduated with a bachelor of arts in Anthropology. She became involved in science-fiction culture while at A&M and was the chairman of AggieCon during her time there. She still lives in College Station today with her husband.
Publication Order of Ile-Rien Books
Publication Order of Fall Of Ile-Rien Books
Publication Order of Books Of The Raksura Books
Publication Order of Emilie Books
Publication Order of Stories Of The Raksura Books
Publication Order of Murderbot Diaries Books
Publication Order of Standalone Novels
Publication Order of Short Story Collections
Publication Order of Stargate Atlantis Books
Publication Order of Feral Astrogators Books
Publication Order of Star Wars: Empire and Rebellion Books
Publication Order of Anthologies
If You Like Martha Wells Books, You'll Love…
The Cloud Roads is the first book in the Raksura series of books. The book focuses on Moon, a young shapeshifter who has always had to hide what he is from others. Moon tries to fit in with his tribe, but struggles and when he is cast out he ends up finding what he was looking for all along… someone just like him. Another shapeshifter who tells him of his own community of shapeshifters that will welcome him with open arms. What Moon doesn't know is that heading to this community will put him smack dab in the middle of a conflict and that he could be the key to flipping the balance of power.
Wells' first published book was The Element of Fire. The world of Ile-Rien is medieval like place that is on the brink thanks to internal conflicts and the battle between scientific magic and fairy magic. There are a lot of moving parts in this novel as the kingdom is ruled by a weak, young man named King Roland, but is actually run behind the scenes by the Dowager Queen Ravenna. She tries to keep the kingdom safe from the Fayre, a disgruntled sorcerer who lost his land, and the king's illegitimate half sister. The world building of Wells is on fully display here as she deftly combines the mundane with the fantastical.
Order of Books » Authors » Order of Martha Wells Books