Order of N.K. Jemisin Books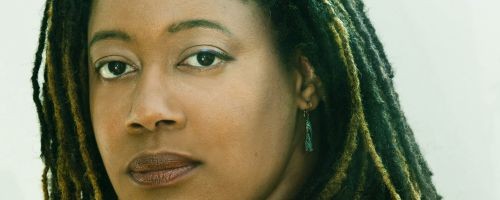 N.K. Jemisin is an American author of speculative fiction novels. She writes the Inheritance Trilogy series. Born in Iowa City, Iowa, Jemisin grew up in New York City and Alabama. She then spent a decade in Massachusetts, prior to moving back to New York City. Jemisin earned her B.S. in psychology from Tulane University and her M. Ed from the University of Maryland College Park. Besides her writing, she also works as a career counselor. Jemisin lives in Brooklyn, New York.
N.K. Jemisin made her debut as a published novelist in 2009 with the novel The Hundred Thousand Kingdoms, beginning her Inheritance Trilogy series. Below is a list of N.K. Jemisin's books in order of when they were first released:
Publication Order of Broken Earth Books
Publication Order of Dreamblood Books
Publication Order of Great Cities Books
Publication Order of Inheritance Trilogy Books
Publication Order of Graphic Novels
Publication Order of Non-Fiction Books
Publication Order of Mass Effect: Andromeda Books
Publication Order of Forward Books
Publication Order of The WisCon Chronicles Books
Publication Order of Anthologies
Notes: Geek Wisdom was co-authored with Genevieve Valentine. Some of the Best from Tor.com: 2016 also has stories by other authors. 2017 Hugo Finalist Bundle also includes stories by Nina Allan, Kij Johnson, Victor LaValle, Seanan McGuire, Carrie Vaughn, Fran Wilde, Kai Ashante Wilson and Alyssa Wong. The Mass Effect: Andromeda series is written with Mac Walters.
If You Like N.K. Jemisin Books, You'll Love…
N.K. Jemisin Synopsis: The Killing Moon by N.K. Jemisin is the first book in the Dreamblood series. In the ancient city-state of Gujaareh, peace is the only law. Upon its rooftops and amongst the shadows of its cobbled streets wait the Gatherers – the keepers of this peace. Priests of the dream-goddess, their duty is to harvest the magic of the sleeping mind and use it to heal, soothe… and kill those judged corrupt. But when a conspiracy blooms within Gujaareh's great temple, Ehiru – the most famous of the city's Gatherers – must question everything he knows. Someone, or something, is murdering dreamers in the goddess' name, stalking its prey both in Gujaareh's alleys and the realm of dreams. Ehiru must now protect the woman he was sent to kill – or watch the city be devoured by war and forbidden magic.
Order of Books » Authors » Order of N.K. Jemisin Books