Order of Max Lucado Books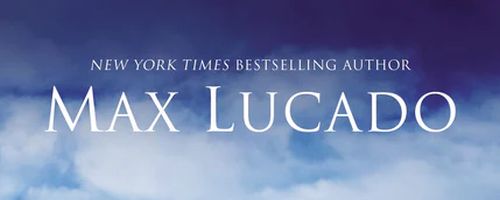 Max Lucado is a successful writer out of Texas. His books have appeared on the New York Times, USA Today, and Christian Booksellers Association bestsellers lists.
Lucado was born in San Angelo, Texas in 1955. He was the youngest of four children and the son of an oil mechanic. His parents tried to instill religion in him from a young age, but he rebelled in his teens and into college. However, he eventually found his way back to God and went on to travel as a missionary. He then began working as a minister and writing on the side.
Publication Order of Max Lucado's Wemmicks Books
Publication Order of Buginnings Books
Publication Order of Standalone Novels
Publication Order of Picture Books
Publication Order of Life Lessons Books
Publication Order of Non-Fiction Books
Publication Order of Max Lucado Inspirational/Faith Books
Publication Order of Anthologies
If You Like Max Lucado Books, You'll Love…
You Were Made for This Moment: Courage for Today and Hope for Tomorrow is a book by Lucado that covers the story of Queen Esther. The queen was confronted with a royal decree that was going to annhilate her people and she was faced with some tough choices. She could either remain silent or speak up, blend in or stand out. She decided to pray and fast for three days, and when it was over her God gave her the courage to speak and save her nation. In this book, Lucado shows how Esther's story can be applied to the readers life and the same can happen.
Christmas Stories: Heartwarming Classics of Angels, a Manger, and the Birth of Hope is a collection of Christmas stories from Max Lucado. The stories come in multiple forms, from ancient Bethlehem, to rural England, to a Texas town, and all the way to the heavenly realms. The holiday time can often distract people from what really matters to them, but these stories allow the reader to explore ways in which Christ has changed the history of many people's lives and history itself.
Order of Books » Authors » Order of Max Lucado Books