Order of Megan Abbott Books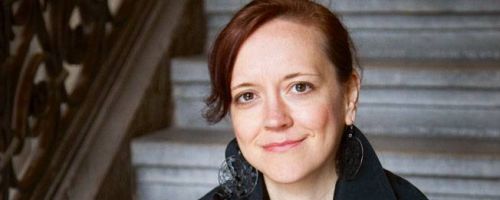 Megan Abbott is an American author of crime fiction novels. She grew up watching movies from the '30s and '40s, perhaps leading to her interest in crime fiction. In her crime fiction, Megan takes the classic sub-genres of crime fiction (such as hardboiled) and gives them a feminine twist. Megan earned her Ph.D. in English and American literature from New York University. She is married to Joshua Gaylord.
Megan Abbott made her debut as a published author in 2002 with the non-fiction book The Street Was Mine. Her debut as a novelist came in 2005 with the novel Die a Little. Below is a list of Megan Abbott's books in order of when they were originally released:
Publication Order of Standalone Novels
Publication Order of Short Stories/Novellas
Publication Order of Graphic Novels
Publication Order of Non-Fiction Books
Publication Order of Bibliomysteries Books
Chronological Order of Bibliomysteries Books
Publication Order of Akashic Noir Books
Publication Order of L.A. Noire: The Collected Stories Books
(with Lawrence Block, Joe R. Lansdale, Joyce Carol Oates, Duane Swierczynski, Andrew Vachss, Francine Prose, Jonathan Santlofer)
Publication Order of Anthologies
Note: The graphic novel Normandy Gold was written with Alison Gaylin.
If You Like Megan Abbott Books, You'll Love…
Megan Abbott Synopsis: Queenpin is a standalone title by Megan Abbott. A young woman hired to keep the books at a down-at-the-heels nightclub is taken under the wing of the infamous Gloria Denton, a mob luminary who reigned during the time of famous mobsters Bugsy Siegel and Lucky Luciano. Notoriously cunning and ruthless, Gloria shows her eager young protégée the ropes, ushering her into a glittering demimonde of late-night casinos, racetracks, betting parlors, inside heists, and bundles of cash. Suddenly, the world is at her fingertips – so long as she doesn't take any chances, such as falling for the wrong guy. As the roulette wheel turns, both mentor and protégée scramble to stay one step ahead of their bosses and each other.
Order of Books » Authors » Order of Megan Abbott Books