Order of Melanie Rawn Books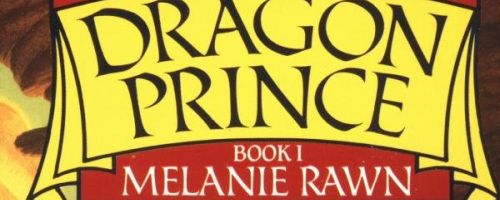 Melanie Rawn is an American fantasy author. She is best known for writing the Dragon Prince series, the Dragon Star series, the Golden Key series, and the Exiles series.
Rawn has been nominated for a Locus award multiple times in her career. She attended Scripps University where she earned her Bachelor of Arts in history. Prior to becoming a writer, Rawn worked as a teacher and editor.
Publication Order of Dragon Prince Books
Publication Order of Dragon Star Books
Publication Order of Exiles Books
Publication Order of Glass Thorns Books
Publication Order of Golden Key Universe Books
Publication Order of Spellbinder Books
Publication Order of Quantum Leap Books
Publication Order of Standalone Novels
If You Like Melanie Rawn Books, You'll Love…
Dragon Prince is the first book in the series of the same name. The story begins as Rohan has just become the prince of the Desert and ruler of the kingdom. His family has ruled this area ever sine the Long Sands spewed fire and now it is his time to take the mantle. He has two goals in mind as he takes his post: to bring peace to his world and to save the last remaining dragons of the land as they may be the salvation of his people. Sioned was fated by Fire to marry Rohan. She has mastered magic and has been catching hints of trouble ahead. With trouble all around Prince Rohan, she'll need to help if she wants to save him and stop a war that could take over the world.
Exiles is the first book in a series, also called Exiles. Long ago, the Mageborns left to colonize the plant Lenfell and escape from prejudice. Things weren't all good on the planet though as a war broke out between Mageborn factions that polluted all and unleashed the hideous Wraithenbeasts. Generations later, the people are starting to recover but magic is only practiced under strict conditions. The peace is not guaranteed though as the rivalry between Mage Guardians and the Lords of Malerris wages on.
Order of Books » Authors » Order of Melanie Rawn Books