Order of Meryl Wilsner Books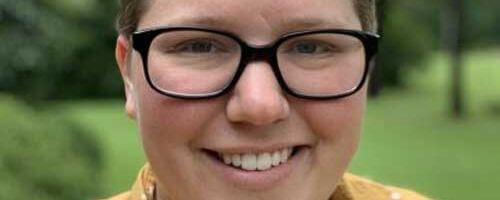 Meryl Wilsner is an American author of queer romance novels. Originally from Michigan, they spent time living in Portland, Oregon and Jackson, Mississippi before returning to Michigan. Meryl is married, and loves all four seasons, button down shirts and the way giraffes run.
Meryl Wilsner debuted as a novelist in 2020 with Something to Talk About. The novel received starred reviews from Kirkus, Publisher's Weekly, Booklist, and Library Journal, and was one of Amazon, Kirkus, and NPR's best books of 2020. Below is a list of Meryl Wilsner's books in order of when they were originally published:
Publication Order of Standalone Novels
If You Like Meryl Wilsner Books, You'll Love…
Meryl Wilsner Synopsis: Something to Talk About is a standalone novel by Meryl Wilsner. Hollywood powerhouse Jo is photographed making her assistant Emma laugh on the red carpet, and immediately, the tabloids claim they're a couple. The so-called scandal couldn't come at a worse time – risking Emma's promotion and Jo's new movie.
As the gossip spreads, it starts to affect all areas of their lives. Paparazzi are following them outside the office, co-workers are treating them differently, and a "source" is feeding information to the media. But their only comment is "no comment."
With the launch of Jo's film project fast approaching, the two women begin to spend even more time together, getting along famously. Emma seems to have a sixth sense for knowing what Jo needs. And Jo, known for being aloof and outwardly cold, opens up to Emma in a way neither of them expects. They begin to realize the rumor might not be so off base after all… but is acting on the spark between them worth fanning the gossip flames?
Order of Books » Authors »